How To Book BRANDI CARLILE For Your Event!
Brandi Carlile may be available for your next special event!

(not to be confused with
Belinda Carlisle
)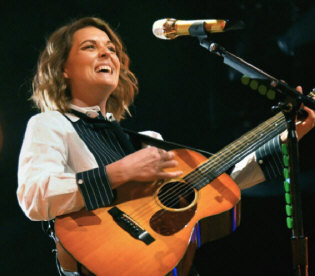 Hits include: "What Can I Say",
"That Wasn't Me", "The Story",
"Turpentine", "Dreams", "The Eye",
"Wherever is Your Heart",
"Every Time I Hear That Song",
"Party of One", "Black Hole Sun",
"Carried Me With You", "The Joke",
"Right On Time", "Broken Horses".
How to Hire BRANDI CARLILE For Your Event!
Popular requests:
BOOKING FEE (booking price, booking cost).
GRAMMY AWARD winning Brandi Carlile is an American singer-songwriter and producer whose music spans many genres.
Brandi Carlile's music through the years has been categorized in several genres, including pop, rock, alternative country, and folk. She said of her style, "I've gone through all sorts of vocal phases, from pop to blues to R&B, but no matter what I do, I just can't get the country and western out of my voice."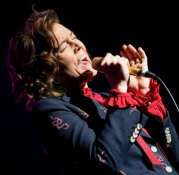 Hire Brandi Carlile for your festival or concert plans.
Carlile has been a part of several activism campaigns and an advocate for causes ranging from spreading awareness for health issues to LGBT rights and empowerment of women.
In July 2018, Brandi Carlile announced the creation of her own music festival, "Girls Just Wanna Weekend". The festival took place at Puerto Aventuras on the Riviera Maya in Mexico January 30 – February 3, 2019, and was fronted by all-female musicians such as Indigo Girls, Maren Morris, Margo Price, Patty Griffin, and others. Carlile was inspired to create her own festival after participating in the Cayamo Cruise festival for numerous years.

Hire Brandi Carlile for your company's special event!
In a November 2002 interview, Brandi Carlile identified herself as a lesbian. She later told the Los Angeles Times, "I don't have to have a lot of formality around it ... there were people before me who paved the way."
Brandi Carlile has received six awards from 18 nominations. She is the first female songwriter to receive two Grammy nominations for Song of the Year in the same year, and the first time that any songwriter or songwriting team was nominated for Song of the Year twice in the same year since 1994.
Hire Brandi Carlile for your party or event!
Brandi Carlile may be available for your next special event!
Book Brandi Carlile, now!
For other great suggestions for booking music acts, look here.

For more suggestions, proceed to the next page.
Click here --
Alternative Music Roster
Or, click on one of the below links --
Music Menu
Fast Index
Entertainers Directory
Home