How To Book BRIDGIT MENDLER For Your Event!
Bridgit Mendler may be available for your next special event!



Hits include: "Ready Or Not",
"Hurricane", "Breakthrough",
"Determinate", "Somebody".
How to Hire BRIDGIT MENDLER For Your Event!
Popular requests:
BOOKING FEE (booking price, booking cost)
.
Bridgit Mendler (born December 18, 1992) is an American singer and actress. Her discography includes one studio album, one extended play, one soundtrack album, four singles, six promotional singles, twelve music videos and other album appearances.
Bridgit Mendler was featured on two singles released from the soundtrack of Lemonade Mouth, with both charting on the US Billboard Hot 100. In 2012, Mendler released her debut studio album, Hello My Name Is.... It went on to peak at number 30 on the Billboard 200. The record spawned the lead single "Ready or Not" (2012), which was certified Gold and Platinum in various countries.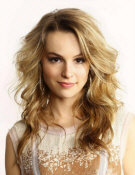 Hire Bridgit Mendler for your festival or concert plans.
In 2012, Mendler was chosen as role model of the year by Common Sense Media, a non-profit organization that honors innovative minds from the worlds of entertainment, public policy and technology and rewards mainly teachers, scientists and philanthropists. Mendler was included on Billboard's "21 Under 21: Music's Hottest Minors" list.
In 2013, she was chosen as one of the ten hottest young female artists by Forbes Woman.
Bridgit Mendler has cited Bob Dylan as her biggest musical influence. Other musical influences include Elvis Costello, The Delfonics, Red Hot Chili Peppers and Van Morrison. Mendler has commented that her first female influence was the R&B girl group, Salt-N-Pepa.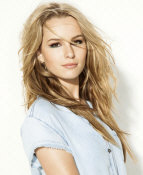 Hire Bridgit Mendler for your very special event or occasion!
For her debut album, Hello My Name Is..., Mendler was inspired by indie pop singers Ingrid Michaelson and Feist. Among the pop music artists, she cited Maroon 5, No Doubt, Destiny's Child, Justin Timberlake, Beyoncé and Bruno Mars. She cited Jamie Foxx as a great model of how to have a career in acting and music.
Mendler said that is influenced by British neo-soul and listed Ellie Goulding, Florence and the Machine, Marina Diamandis, and Lianne La Havas as her biggest British influences. She has mentioned Natasha Bedingfield, Broken Bells, Mark Ronson and Amy Winehouse. In 2013, Mendler revealed to have a big admiration for the Adele's musical style.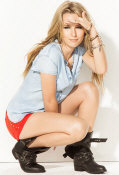 Hire Bridgit Mendler.
She was also influenced by Canadian artists Feist and Tegan and Sara. In 2014, she mentioned Canadian artists Nelly Furtado, Joni Mitchell and European bands Coldplay and Little Dragon as influences in composing her second album.
Her songs have been compared to Jessie J, Katy Perry, Natalia Kills and Taylor Swift. Her voice and style have been compared to Lily Allen. She has been compared to Miley Cyrus, who also started on the Disney Channel.
Hire Bridgit Mendler for your party or event!
Bridgit Mendler may be available for your next special event!
Book Bridgit Mendler, now!
For other great suggestions for booking music acts, look here.

For more suggestions, proceed to the next page.
Click here --
Rock Music Roster
Or, click on one of the below links --
Music Menu
Fast Index
Entertainers Directory
Home