Visit new page >>>
BUSH
How To Book BUSH For Your Event!
Gavin Rossdale of BUSH may be available for your next special event!




BUSH hits include: "Comedown", "Swallowed",
"The Chemicals Between Us", "Glycerine",
"Machinehead", "Everything Zen", "Greedy Fly",
"Little Things", "The People That We Love",
"Warm Machine", "The Sound of Winter",
"Speed Kills", "The Sound Of Winter", "Afterlife",
"Baby Come Home", "The Only Way Out",
"Mad Love", "The Beat of Your Heart",
"Headful of Ghosts", "This is War", "Bullet Holes",
"Flowers on a Grave", "The Kingdom".
How to Hire BUSH For Your Event!
Popular requests:
BOOKING FEE (booking price, booking cost).
Bush are an English rock band formed in London, England, in 1992.

In 1994, Bush found immediate success outside the UK with the release of their debut album, Sixteen Stone, which is certified six times multi-platinum by the RIAA. They went on to become one of the most commercially successful rock bands of the 1990s, selling more than ten million records in the United States and 20 million records worldwide.

Bush have had numerous top ten singles on the Billboard rock charts and one No. 1 album with Razorblade Suitcase in 1996.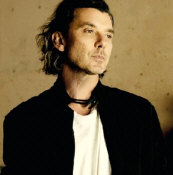 Hire Bush!
Bush have been described as post-grunge, grunge, alternative rock, and hard rock. One of the first bands to be described as post-grunge, Bush were labeled almost pejoratively as such.

Members of Bush have cited artists as being influential or inspirational including The Beatles, Big Black, David Bowie, Bob Dylan, PJ Harvey, Hole, Hüsker Dü, Jane's Addiction, My Bloody Valentine, Led Zeppelin, Tom Petty, The Replacements, Sex Pistols, Smashing Pumpkins, Sonic Youth, Soul Asylum, Soundgarden, and Neil Young.
Hire Bush for your party or event!
Bush may be available for your next special event!
Book Bush, now!
For other great suggestions for booking music acts, look here.

For more suggestions, proceed to the next page.
Click here --
Alternative Music Roster
Or, click on one of the below links --
Music Menu
Fast Index
Entertainers Directory
Home