How To Book CALVIN RICHARDSON For Your Event!
Calvin Richardson may be available for your next special event!



Hits include: "Sang No More",
"America's Most Wanted",
"Keep On Pushin'", "Not Like This",
"You're So Amazing", "Hearsay".
Other notable songs include:
"Lovin' You", "Falling Out",
"Close My Eyes", "Coming Home",
"Country Boy", "Cross My Heart",
"Disrespectfly Ghetto",
"Half the Time", "I'll Take Her",
"Looks Like (You've Been Crying)",
"More Than A Woman",
"I'm Worthy", "Close My Eyes".
Calvin Richardson is an American R&B and soul singer-songwriter.
Very much a man of today, Calvin Richardson is a talented singer, songwriter and producer.
He has all the ingredients that make for a solid '90s soul man: hands-on training in gospel music; the influence of R&B legends like Donny Hathaway, Otis Redding, Bobby Womack, Marvin Gaye and the GAP Band's Charlie Wilson; and most importantly, an ability to infuse heartfelt passion, emotion and honesty into the music he records and performs.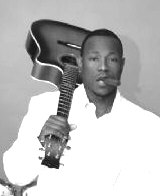 It doesn't hurt that, like so many "real" soul singers - from Isaac Hayes to Gladys Knight to Erykah Badu, he comes from the South. Calvin Richardson has all the ingredients to qualify for admittance into an ever-growing set of young authentic urban storytellers.
He declares he's a modern-day urban country boy and justifiably proud of the North Carolina roots that form his down-to-earth honesty and realness. City-slick pretension plays no role in his approach to his life or his music. The fifth of nine children, Calvin Richardson was born in Monroe, North Carolina. "My mother had a local gospel group and I was the youngest member," he recalls. "I always knew I wanted to have a career in music."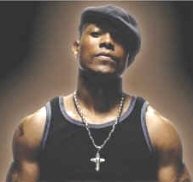 In his late teens, he hooked up with two other young men who would go on to establish themselves as '90s hit-makers in their own right as members of Jodeci. "K-Ci and JoJo Hailey were also from Monroe, and they sang with another gospel group. We knew each other and when they started wanting to make R&B records, we hooked up. Then, they moved to Charlotte and put together Jodeci. After they went to New York and started taking off, I said to myself, 'Hey, I could do this too.'"
Inspired by the success of the Hailey brothers, Calvin Richardson started his own local group Undercover in 1992. In 1994, the group had a track, 'Love Slave" on the soundtrack for New Jersey Drive. While recording, Calvin met the rap star and then President of Uptown Records, Heavy D. "I told him that I was looking for a solo situation and from there it took about six months for everything to go through. Around November 1996, I started working on my album."
Free of fake, flash and hype, Calvin Richardson deals with honest emotions and real life experiences.
In 1999, Richardson released his first solo album, the critically-acclaimed "Country Boy," on Universal Records. A culmination of a long period of dedication and dues-paying honing his craft as a singer and songwriter, "Country Boy" reflects Calvin's history as a young man nurtured on gospel music and exposed to R&B during his formative years.
After that, he switched to Hollywood Records and recorded his second solo album, "2:35 pm," which came out in 2003. On "2:35 pm," Calvin meshes those influences with his own innate vocal skills and the result is an album that refreshingly reflects musical and lyrical honesty.
Calvin Richardson cites Babyface as a major influence on him.: "Babyface has made a significant impact on my future. I mean, Babyface is Babyface. He's great. There's nothing else to say. I learned a lot from him."
Old-school artists have also influenced him: "I lean more to old-school artists like Al Green, Marvin Gaye, Sam Cooke and Bobby Womack. K-Ci Hailey (of Jodeci and K-Ci & JoJo) is a good friend of mine. He's like my brother. We're still tight to this day. He was one of the most incredible voices I have ever heard. His voice has changed over the years, but he is definitely on my Mount Rushmore. Did I say Stevie Wonder?"
Hire Calvin Richardson for your party or event!
Calvin Richardson may be available for your next special event!
Book Calvin Richardson, now!
For other great suggestions for booking music acts, look here.
Watch videos:
YouTube

Genre: R&B
Styles:
.Urban. / xUrban
.Neo-Soul. / NeoSoul
.Soul. / xSoul


Years active:
x90s, x00s, x10s, x20s
1995-present

Born: ..in North Carolina / born nNorthCarolina
Born: ..in Monroe / born MonroeNC
Born: Dec 16, 1976

Based: ..in US
Based: ..in Louisiana / based nLouisiana
Based: ..in Baton Rouge / based BatonRougeLA