How To Book CELINE DION For Your Event!
Celine Dion may be available for your next special event!



Hits include: "Loved Me Back to Life",
"Incredible", "The Show Must Go On",
"Recovering", "Imperfections",
"Lying Down", "Courage", "Soul",
"Live (for the One I Love)", "Ashes",
"The First Time I Ever Saw Your Face",
"I Want You to Need Me", "Faith",
"A New Day Has Come", "I'm Alive",
"Goodbye's (the Saddest Word)",
"I Drove All Night", "One Heart",
"Have You Ever Been in Love",
"Stand By Your Side", "You and I",
"Beautiful Boy", "In Some Small Way",
"I Believe in You", "Taking Chances",
"The Prayer", "Alone", "My Love".
How to Hire CÉLINE DION For Your Event!
Popular requests:
BOOKING FEE (booking price, booking cost).
GRAMMY AWARD winning Céline Marie Claudette Dion CC OQ (born 30 March 1968) is a Canadian singer. Noted for her powerful and technically skilled vocals, Dion is the best-selling Canadian recording artist, and the best-selling French-language artist of all time.
French-Canadian vocalist Céline Dion's music has incorporated genres such as pop, rock, R&B, gospel, and classical music. Her recordings since have been mainly in English and French, although she has also sung in Spanish, Italian, German, Latin, Japanese and Chinese.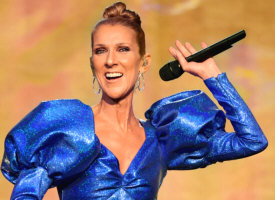 Hire Céline Dion for your event!

Céline Dion has been named one of the greatest singers in music. She one of the best-selling music artists of all time, with record sales of more than 200 million worldwide. Seven of her albums have sold at least 10 million copies worldwide, the second-most among women in history. She has won five Grammy Awards, including Album of the Year and Record of the Year.
Céline Dion has been honored with numerous accolades throughout her long-standing career. Dion has been recognized all over the world and received various awards including 5 Grammy Awards, 12 World Music Awards, 7 Billboard Music Awards, 6 American Music Awards, 20 Juno Awards, 50 Felix Awards and many more. She is the third most awarded artist in Juno Awards history and the most nominated artist ever (75).

Hire Céline Dion for that special event!

By the end of the 1990s, Céline Dion had sold more than 130 million records worldwide, and had won a slew of industry awards. Her status as one of the music industry's biggest pop divas was further solidified when she was asked to perform on VH1's Divas Live special in 1998, with superstars Aretha Franklin, Gloria Estefan, Shania Twain, and Mariah Carey.

During 2002, she performed for many benefit concerts, including her second appearance on VH1 Divas Live, a concert to benefit the VH1 Save The Music Foundation, alongside Cher, Anastacia, Dixie Chicks, Mary J. Blige, Whitney Houston, Cyndi Lauper, Shakira, and Stevie Nicks.

In February 2010, at the 52nd Grammy Awards, Céline Dion joined Carrie Underwood, Usher, Jennifer Hudson, and Smokey Robinson to perform the song "Earth Song" during the 3-D Michael Jackson tribute.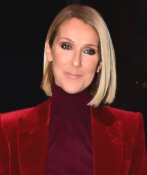 Hire Céline Dion.

On 26 February 2020, Céline Dion released two songs as exclusive Spotify singles: an acoustic version of Imperfections, and a cover of Chris Isaak's "Wicked Game". Isaak joined Dion and sang vocals on the track.

Céline Dion cites idols as varied as Michael Jackson, Aretha Franklin, Charles Aznavour, Carole King, Anne Murray, Barbra Streisand, and the Bee Gees, all of with whom she would eventually collaborate.

Dion is often compared to Whitney Houston and Mariah Carey for her vocal style, and to her idol Barbra Streisand for her voice.

Numerous artists have either mentioned Céline Dion as a major influence or as one of their favorite singers including: Britney Spears, Rihanna, Adele, Josh Groban, Delta Goodrem, Leona Lewis, Jennifer Hudson, Vanessa Hudgens, Kelly Clarkson, Perrie Edwards, Loren Allred, Brazilian singer Wanessa Camargo, Ariana Grande, Sam Smith, Frank Ocean, Ava Max, Charlotte Cardin, and V (from BTS) among many others. Country singer Martina McBride is widely heralded by the press as the Celine Dion of Country music.

Many artists have also praised Dion's voice, singing ability or expressed an interest in working with her, including Met Opera conductor and musical director Yannick Nézet-Séguin, Beyoncé, Carlos Santana, Elton John, OneRepublic, Coldplay, Sharon Osbourne, Nicole Scherzinger, Ne-Yo, Carole King, Barbra Streisand, Luciano Pavarotti, Bee Gees, Sir George Martin, Justin Bieber, Jean-Jacques Goldman, Drake and Cher.

Moreover, Shania Twain and Jennifer Lopez have praised her dynamic stage presence, with Jennifer Lopez commenting on American Idol: "Celine gets on stage, she owns the stage, she runs all over that stage, she stops that stage."
Leona Lewis is also a huge fan of Céline Dion saying "Celine is someone I aspire to be like in every way. "Gosh – I can't wait. I'm in the middle of picking out dresses at the moment. Celine is definitely one of my heroes. She is amazing."

Godmother of Soul, Patti LaBelle, called Dion as one of the greatest singers ever. Pop singer, Kelly Clarkson, also praised Dion's vocal ability saying: "she has two sets of lungs when she sings." and also called her the most gifted vocalist on the planet.

Céline Dion holds the Guinness World Record for the most Juno Awards won for Album Of The Year (tied with Michael Buble and Arcade Fire).

Billboard credits Dion as the one who pioneered modern residencies saying: "Since Dion's debut, hundreds of artists have tried their hand at Vegas residencies, including Lady Gaga, Bruno Mars, Usher, Luke Bryan, Katy Perry, Rod Stewart and Sting.

Céline Dion has also been referred to in various hit songs, including "Dark Fantasy" by Kanye West, "911/Mr. Lonely" by Tyler, the Creator, "That Girl" by Pharrell Williams, "Work" by A$AP Ferg, and "What's The Use" by Mac Miller, to name a few.
Hire Céline Dion for your party or event!
Céline Dion may be available for your next special event!
Book Céline Dion, now!
For other great suggestions for booking music acts, look here.

For more suggestions, proceed to the next page.
Click here --
Vocal Music Roster
Or, click on one of the below links --
Music Menu
Fast Index
Entertainers Directory
Home