How To Book CHARLI XCX For Your Event!
Charli XCX may be available for your next special event!



Hits include: "Boom Clap",
"Break The Rules", "Doing It",
"Famous", "Boys", "1999"
"After the Afterparty",
"Blame it on Your Love",
"Dream Glow", "Hot in It" ,
"Spinning", "Good Ones",
"New Shapes", "Beg For You",
"Used to Know Me", "Gone".
How to Hire CHARLI XCX For Your Event!
Popular requests:
BOOKING FEE (booking price, booking cost).
Charlotte Emma Aitchison, known professionally as Charli XCX, is an English singer and songwriter.
Her discography includes five studio albums, four mixtapes, three extended plays, one live album, two DJ mixes, 46 singles (including 15 as a featured artist), and 13 promotional singles.
Born in Cambridge and raised in Start Hill, Essex, she began posting songs on Myspace in 2008, which led to her discovery by a promoter, who invited her to perform at warehouse raves. In 2010, she signed a recording contract with Asylum Records, releasing a series of singles and mixtapes throughout 2011 and 2012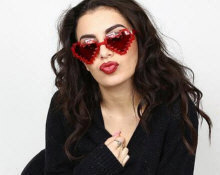 Hire Charli XCX for your festival or concert plans!
Music critics have described Charli XCX's music in a variety of terms including dance-pop, electropop, pop punk and alternative pop. Her early recordings were described as a blend of dark wave and witch house.
As her career progressed, Charli XCX showcased several other musical styles, such as gothic pop and synth-pop in her debut album, her second album was described as pop punk, containing elements of punk rock, new wave and power pop. More recent projects explored an avant-pop direction. Vroom Vroom contained elements of Eurodance, meanwhile Number 1 Angel showed influences of trap, R&B, electropop, synth-pop and experimental pop.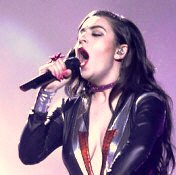 Hire Charli XCX for your company's special event!
Charli XCX's singing voice has been compared to that of Gwen Stefani and Marina and the Diamonds.
Charli XCX's influences include Avril Lavigne, Britney Spears, Shampoo, No Doubt, t.A.T.u., the Donnas, Bikini Kill, Martika, Belinda Carlisle, the Cure, the Feminine Complex, Siouxsie and the Banshees, Donna Summer, Marilyn Manson, Bread, the Spice Girls, All Saints, Uffie, Brooke Candy, Lil Wayne, Kate Bush, Twin Peaks, Paris Hilton, Justice, Crystal Castles, Calvin Harris, Björk, Quentin Tarantino and Siouxsie Sioux.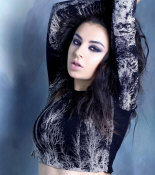 Hire Charli XCX!
She has named singer Siouxsie Sioux as her "hero" and Rihanna as her "favorite pop girl". The Hives, Weezer, Ramones and 1960s yé-yé music all influenced her second album.
Charli XCX cited Kanye West as an inspiration for her idiosyncratic use of Auto-Tune. She has said that "the best artists are the ones who constantly change — Madonna, David Bowie" and that her "dream collaboration would be with someone like Björk, Kate Bush, or even Dionne Warwick".
She also said that she learned about performing and attracting a crowd from Taylor Swift.
Hire Charli XCX for your party or event!
Charli XCX may be available for your next special event!
Book Charli XCX, now!
For other great suggestions for booking music acts, look here.

For more suggestions, proceed to the next page.
Click here --
Electronica Music Roster or Alternative Music Roster
Or, click on one of the below links --
Music Menu
Fast Index
Entertainers Directory
Home