How To Book Entertainment For Your Event
Chevelle may be available for your next special event!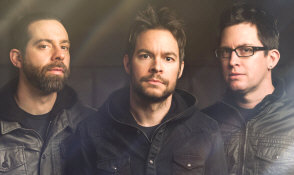 Hits include: "Send The Pain Below",
"Vitamin R (Leading Us Along)", "Jars",
"Face To The Floor", "The Clincher",
"Letter From A Thief", "Well Enough Alone",
"Hats Off To The Bull", "The Red",
"Closure", "Shameful Metaphors",
"Take Out The Gunman", "Panic Prone",
"The Fad", "Joyride (Omen)", "Point #1",
"Sleep Walking Elite", "Rivers", "I Get It",
"Door to Door Cannibals", "An Island",
"Hunter Eats Hunter", "Same Old Trip".

Booking Chevelle:
Serious requests only.
For more suggestions, proceed to the next page.
Click here --
Alternative Music Roster or Metal Music Roster
Or, click on one of the below links --
Music Menu
Fast Index
Entertainers Directory
Home