Visit new page >>>
CHEVELLE
How To Book CHEVELLE For Your Event!
Chevelle may be available for your next special event!



Hit songs include: "Closure",
"Vitamin R (Leading Us Along)", "Jars",
"Face To The Floor", "Send The Pain Below",
"Letter From A Thief", "Well Enough Alone",
"Hats Off To The Bull", "The Red",
"Shameful Metaphors", "The Clincher",
"Take Out The Gunman", "Panic Prone",
"The Fad", "Joyride (Omen)", "Point #1",
"Sleep Walking Elite", "Rivers", "I Get It",
"Door to Door Cannibals", "An Island",
"Hunter Eats Hunter", "Same Old Trip".
How to Hire CHEVELLE For Your Event!
Popular requests:
BOOKING FEE (booking price, booking cost).
Chevelle is an American rock band formed in Grayslake, Illinois, in 1995.
Chevelle has toured as support to bands such as Sevendust, Machine Head, Filter, and Powerman 5000.
Chevelle was nominated for three awards at the 2003 Billboard Music Awards -- one as a band and two for their song "Send the Pain Below". The categories they were nominated for were Modern Rock Artist, Modern Rock Track, and Top Rock Song.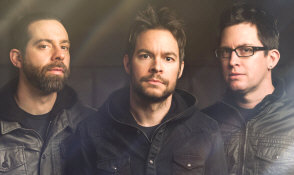 Hire Chevelle for your festival or concert plans!
In 2006, Chevelle supported Nickelback for an arena tour across the United States.
Chevelle toured with Evanescence and Finger Eleven during March and April 2007, followed by a headlining tour with Finger Eleven and Strata in May and June.
The tour following the release of Sci-Fi Crimes was in the late 2009. Halestorm opened for Chevelle on this tour. Chevelle also joined Halestorm, Staind, and Shinedown on "Stimulate This!" tour starting in July 2009.
Chevelle has been classified as hard rock, alternative metal, alternative rock, post-grunge, nu metal, and indie rock.
Their primary musical influences, as stated by the band members, are Helmet, Tool, and The Cure. Chevelle has frequently been compared to Tool throughout its career.
Their discography includes 9 studio albums, 2 compilation albums, 3 live albums, 2 DVDs, 29 singles, 1 promotional single, and 19 music videos.
Hire Chevelle for your party or event!
Chevelle may be available for your next special event!
Book Chevelle, now!
For other great suggestions for booking music acts, look here.

For more suggestions, proceed to the next page.
Click here --
Alternative Music Roster or Metal Music Roster
Or, click on one of the below links --
Music Menu
Fast Index
Entertainers Directory
Home