How To Book Chingy For Your Event
Chingy may be available for your next special event!



Going on the road with Nelly in 2002 paid tremendous dividends for Chingy, then the newest member of Ludacris' Disturbing Tha Peace family. The St. Louis rapper studied Nelly's every move and learned the ins and outs of artist promotion. "I watched how everything goes," Chingy says. "From meet and greets, tour buses and backstage, I was new to all that."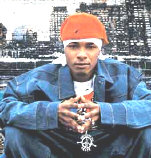 Influenced by LL Cool J, Run-DMC, DJ Quik, Snoop Dogg, Nelly, Ludacris and others, Chingy quickly built a solid reputation in St. Louis and earned himself a slot opening for Nelly in 2002. Now, Chingy was ready to put his experience to work.
If Chingy sounds like a natural rhyming on club cuts, it's because he enjoys being out and about, having fun. "I be clubbing and kicking it and that part of my personality just comes out when I'm making my music," he explains. "I'm a fun person. I try not to get down about things. That's why the club songs, you're going to get them a lot from me."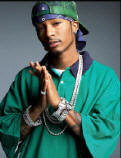 But Chingy knows that there's more to life than partying.
Regardless of topic, Chingy makes a point to keep his lyrics lively and relevant since he knows that good writing helps strong songs become hits. "I try to write clever," he says. "You've got to write clever in order to make sure everything flows from one sentence to the next."
Growing up in St. Louis, Chingy saw plenty of edgy and rough situations. But, he chose not to dwell on the negative that sometimes greeted him in his native Walnut Park section of the North Side of St. Louis. Instead, Chingy maintained a deft balance of the streets and school before deciding to dedicate himself to rapping.
By the time he was 8, Chingy was a mainstay in St. Louis recording studios. Recording came naturally to Chingy, a life-long music fan. "I love the sound of music," he says. "I grew up listening to Michael Jackson, Marvin Gaye, The Temptations. Music made me think, and party. I wanted to express myself like those artists were. Talking on a record sounded like a good idea to me."
Even though Chingy knew he wanted to be a rapper, he had a hard time deciding on his stage name. Thugsy and H Thugs were his original choices, but he had second thoughts. "I didn't want to be known as a thug," he says. "My friends would say that Chingy had a nice ring to it."
So does his music.
Hit songs include --
Holidae In
One Call Away
Pullin' Me Back
Right Thurr
Balla Baby
Dem Jeans
Fly Like Me
Don't Worry
Chingy may be available for your next special event!

Genre: Rap
Styles:
.Dirty South. / DirtySouth
.Party Rap. / PartyRap
.Pop-Rap. / PopRap
.Southern Rap. / SouthernRap


Years active:
x00s, x10s, x20s

Born: ..in Missouri / born nMissouri
Born: ..in St. Louis / born StLouisMO
Born: Mar 9, 1980

Based: ..in US
Based: ..in Missouri / based nMissouri
Based: ..in St. Louis / based StLouisMO