Richard De La Font Agency, Inc.
Legendary 5-Star Service and Reputation
Providing Excellence in Entertainment Since 1970

Booking Christina Aguilera - book pop music artists
Book Christina Aguilera
Adult Contemporary, Teen Pop, Dance-Pop

Booking Information
About This Company
Rock Music Roster | Music Menu
Fast Index | Home | Search
Printable Page
---
How To Book CHRISTINA AGUILERA For Your Event!
Christina Aguilera may be available for your next special event!





GRAMMY and LATIN GRAMMY AWARD winning Christina Aguilera is an American singer, songwriter, actress, and television personality.
Known for her four-octave vocal range and ability to sustain high notes, she has been referred to as the "Voice of a Generation".

Christina Aguilera is considered a pop culture icon and is generally described as a triple threat entertainer. With estimated sales of more than 75 million records, she is recognized as one of the world's best-selling music artists.

Throughout her career, she has accumulated numerous awards and accolades, including five Grammy Awards, one Latin Grammy Award, two MTV Video Music Awards (VMA), one Billboard Music Awards, one Guinness World Record, a star on the Hollywood Walk of Fame, and was named a Disney Legend. Aguilera is regarded as one of the most influential Latin artists in the entertainment industry.


Critics have described Christina Aguilera as a soprano, possessing a four-octave vocal range (from C3 to C♯7), being also able to perform the whistle register.
Christina Aguilera's story is a Hollywood dream come true. The daughter of a father in the military and a violinist/pianist mother who toured Europe with the Youth Symphony Orchestra, Christina has traveled the world, living for a time in Japan, Florida, Texas and New Jersey, before settling in Wexford, Pennsylvania, a suburb of Pittsburgh.
"I wanted to perform as long as I could remember" says the blonde, blue eyed performer. Christina first began performing in school talent shows. As an eight-year-old she appeared on the nationally syndicated "Star Search," at age ten she sang the National Anthem for the Pittsburgh Steelers and Penguins, and then, at age 12 landed a spot on the "New Mickey Mouse Club" appearing on the Orlando-based show along with several other future stars, including Britney Spears, J.C. and Justin of N 'Sync and the star of "Felicity," Keri Russell.
After two years on the weekly Disney television show, Christina Aguilera traveled overseas to further hone her musical skills. She recorded a duet, "All I Wanna Do," with Japanese pop star Keizo Nakanishi, appeared in the video and toured in Japan. Later that year, the young show biz veteran almost caused a riot at the Golden Stag Festival in Transylvania, Romania, when she waded into the crowd of 10,000 while performing her two song set on a bill which included Sheryl Crow and Diana Ross.
On her return to the States in early 1998, Christina Aguilera was invited to audition to record, "Reflection," for the Disney animated film "Mulan." The studio's search for a powerful voice with a wide vocal range quickly ended. Disney needed someone "who could hit a high "E" above middle "C," according to Christina. At her manager's request, Christina cut a one take demo on her boom-box in her living room singing to a karaoke tape of Whitney Houston's "I Wanna Run To You." The demo was FedExed to Disney - they loved it - and within 48 hours, the young girl with the unique mature voice was in a Los Angeles studio recording "Reflection." That very same week RCA Records signed her to a record contract. "Mulan" premiered in June, 1998, and "Reflection" turned into a Top 15 A/C single, with Christina performing it live on "CBS This Morning" and the "Donnie & Marie Show."
"The song's theme - the struggle to establish your identity - was something I could really relate to as a teenage girl myself," says Christina. The song also related well to critics, garnering a Golden Globe Nomination for best original song in a motion picture.
On her debut album for RCA, Christina Aguilera continued to define herself and showcase her special voice. From the sparkling upbeat dance-pop of the first single, "Genie In A Bottle," to the guitar driven, heartfelt fun of "What A Girl Wants," to the soulful gospel strains of "So Emotional" and the truly awe-inspiring ballad, "I Turn To You," Christina's powerful affecting voice intertwines the themes of finding your own identity with the uncertainties of growing up.
"I was thrilled to work with so many great producers on this album" gushes Christina. Her soaring up-tempos and thrilling ballads served as ample proof that Christina was not just a new kid on the block, but a prime candidate for the Voice of her generation.
With numerous television appearances to her credit, it is not surprising that Christina Aguilera has been approached by a number of directors for roles in films going into production. But, this blond beauty with dazzling blue eyes is going to wait a bit before pursuing more time in front of the camera. "Right now, I'm continuing to focus on my singing," says Christina, "I've been waiting for this moment my whole life."
Christina's own musical tastes are eclectic. Christina's favorite artists include Madonna, Janet and Mariah, but the car radio also finds Christina Aguilera tuning in the likes of thrash-rockers KoRn and Limp Bizkit, as well as electronica wiz Fatboy Slim, and rappers 2Pac and Bone Thugs-N-Harmony.
Hit songs include --
Ain't No Other Man
Beautiful
Come On Over Baby (All I Want Is You)
Genie In A Bottle
Hurt
Lady Marmalade
Ven Conmigo (Solamente Tú)
What A Girl Wants
Por Siempre Tú
Can't Hold Us Down
Fighter
I Turn To You
Dirrty
Pero Me Acuerdo de Ti
Genio Atrapado
The Voice Within
Christina Aguilera may be available for your next special event!

Genre: Rock 1
Styles:
.Adult Contemporary. / AdultContemporary
.Teen Pop. / TeenPop
.Dance-Pop. / DancePop


Years active:
x90s, x00s, x10s, x20s

Born: ..in New York / born nNewYork
Born: ..in New York City / born NewYorkNY
Born: ..in Staten Island / born StatenIslandNY
Born: Dec 18, 1980

Raised: ..in Pennsylvania / nPennsylvania
Raised: ..in Wexford / WexfordPA

Based: ..in US
---
Concert Schedule – by Live Nation
Concert Schedule – by Ticketmaster

---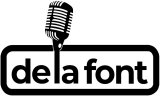 Booking Information
Music Menu
Fast Index | Home | Search
Frequently Asked Questions About Booking CHRISTINA AGUILERA
HOW TO BOOK CHRISTINA AGUILERA?
(i.e., how to hire CHRISTINA AGUILERA for an event)
You are currently on the official site of the Richard De La Font Agency, Inc. For more than 50 years, we have successfully helped official talent buyers around the world secure quality talent.
We welcome the opportunity to be of service to you. Let's do this the right way! Let's save you time and frustration!
Simply click on the "Let's Get Started!" link found on this page. Then, send us your request for booking information.
Include information about your plans for your event and how hiring CHRISTINA AGUILERA (or someone similar) might be of special interest.
If you decide you want to look at other names, simply include your talent-fee budget range and indicate that you want to see who else you might be able to afford with such a budget. We can send you a list of names that are affordable and in the style of music you prefer. We hope to save you time and frustration!
HOW MUCH DOES IT COST TO BOOK/HIRE CHRISTINA AGUILERA?
(i.e., what is the fee of CHRISTINA AGUILERA for an event?)
(i.e., what is CHRISTINA AGUILERA charging to perform at an event?)
Official booking fees for CHRISTINA AGUILERA, or any other celebrity, are determined based on a number of factors and may change at anytime without prior notice.

Factors influencing pricing vary and may include date, location, type of event, whether a private party or a public concert, the artist's calendar, whether the artist is on tour or not, how well tickets are selling at the artist's concerts, the current demand for the artist's music, market activity, etc.

As you might expect, the more in-demand the artist is, the more buyers are prepared to pay. Of course, this causes the artist's price to increase as the artist becomes more popular, or decrease when becoming less popular.

Exclusive agents with exclusive representation frequently quote a range instead of a specific price, since changes can occur at anytime. Generally, the artist's manager has a role in the decision to accept any particular offer from a talent buyer.

To learn the most current artist's pricing, or the estimated artist's fee for your particular event, simply click on the "Let's Get Started!" link found on this page. Then, send us your request for booking information.
IS CHRISTINA AGUILERA AVAILABLE TO WORK MY EVENT?
(i.e., what is CHRISTINA AGUILERA's availability?)
To learn the artist's current availability for your special event, simply click on the "Let's Get Started!" link found on this page. Then, send us your request for booking information.

Once we have your event/party information, we will be better able to assist you with putting your entertainment talent booking plans in place as your entertainment consultant. Let's get this done right! We look forward to working with you!
---