Visit new page >>>
CHVRCHES
How To Book CHVRCHES For Your Event!
Chvrches
("churches")

may be available for your next special event!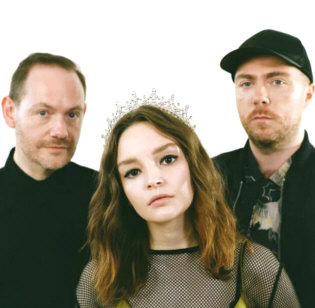 Hits include: "Death Stranding",
"The Mother We Share", "Dead Air",
"Recover", "Never Ending Circles",
"Leave A Trace", "Clearest Blue",
"Bury It", "Get Out", "My Enemy",
"Get Away", "Empty Threat",
"Never Say Die", "Miracle", "Gun",
"He Said, She Said".
How to Hire CHVRCHES For Your Event!
Popular requests:
BOOKING FEE (booking price, booking cost).
Chvrches (stylised CHVRCHΞS and pronounced "Churches") are a Scottish pop band from Glasgow, formed in September 2011. Their discography includes four studio albums, three extended plays (EPs), 21 singles, two promotional singles and 19 music videos.
Mostly deriving from the synth-pop genre, Chvrches also incorporate indietronica, indie pop, and electronic dance into their sound.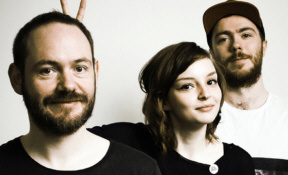 Hire Chvrches for your festival or concert plans!
Two years after their formation, Chvrches released Recover EP in March 2013, which included hits "The Mother We Share" and "Recover". Their debut studio album, The Bones of What You Believe, was released on 20 September 2013, while the band was ranked fifth on the Sound of 2013 list by the BBC. Two years later, on 25 September 2015, the group released their second album, Every Open Eye. Their third album, Love Is Dead, was released on 25 May 2018. Their fourth album, Screen Violence, was released on 27 August 2021.
Known for their clean sound, Chvrches' music style is usually tagged as synth-pop, electropop, pop, indie pop, indietronica, indie rock, and electronic.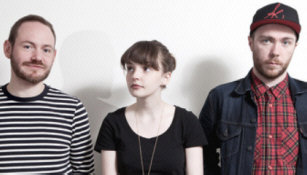 Hire Chvrches for your company's special event!
Chvrches stated that their heroes were David Bowie, Depeche Mode, Iggy Pop, Siouxsie and the Banshees, Tangerine Dream, and Nick Cave. They have also been influenced by acts such as the Cure, Brian Eno, Madonna, Eurythmics, the National, Throbbing Gristle, Prince, Tubeway Army, Robyn, Lil Wayne, Laurie Anderson, Kate Bush, The Knife, Florence and the Machine, Cocteau Twins, Death Cab for Cutie, Orchestral Manoeuvres in the Dark, Deftones, Cyndi Lauper, Whitney Houston, Elliott Smith, and the Prodigy.
The band writes, records, mixes, and masters its songs in a basement studio in Glasgow.
Hire Chvrches for your party or event!
Chvrches may be available for your next special event!
Book Chvrches, now!
For other great suggestions for booking music acts, look here.

For more suggestions, proceed to the next page.
Click here --
Electronica Music Roster or Alternative Music Roster
Or, click on one of the below links --
Music Menu
Fast Index
Entertainers Directory
Home