How To Book CLAY WALKER For Your Event!
Clay Walker may be available for your next special event!



Hits include: "She Won't Be Lonely Long",
"Dreaming With My Eyes Open",
"If I Could Make A Living", "Watch This",
"Then What", "This Woman And This Man",
"What's It To You", "Hypnotize The Moon",
"Bury The Shovel", "Who Needs You Baby",
"You're Beginning To Get To Me",
"The Chain Of Love", "Blue Christmas",
"Only On Days That End In 'Y'",
"Where Do I Go From You", "Fall",
"Where Do I Fit In The Picture",
"I Can't Sleep", "One, Two, I Love You",
"My Heart Will Never Know",
"She's Always Right", "Cowboy Christmas",
"Once In A Lifetime Love", "Live Until I Die",
"Live, Laugh, Love", "Ordinary People",
"Say No More", "A Few Questions",
"If You Ever Feel Like Lovin' Me Again",
"Jesus Was A Country Boy",
"'Fore She Was Mama", "Rumor Has It",
"She Likes It In The Morning",
"Like We Never Said Goodbye".
How to Hire CLAY WALKER For Your Event!
Ernest Clayton Walker Jr., known professionally as Clay Walker, is an American country music artist.
He made his debut in 1993 with the single "What's It to You", which reached Number One on the Billboard Hot Country Singles & Tracks (now Hot Country Songs) chart, as did its follow-up, 1994's "Live Until I Die".
Clay Walker has been compared to Mark Chesnutt and Tracy Byrd, both of whom are also Beaumont, Texas, natives who began their careers shortly before Walker did. He cites George Jones (also a Beaumont native) as a primary influence, as well as James Taylor and Bob Seger.

Clay Walker's discography includes eleven studio albums and a greatest hits album, as well as 36 singles. Walker's first four studio albums—Clay Walker, If I Could Make a Living, Hypnotize the Moon and Rumor Has It—are all certified platinum by the RIAA, and his greatest hits album and Live, Laugh, Love are each certified gold by the RIAA.
Clay Walker is also certified platinum by the CRIA, while If I Could Make a Living and Hypnotize the Moon are certified gold.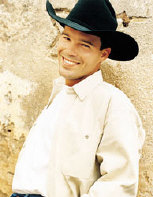 Hire Clay Walker for your festival or concert.
What could a recording artist who has sold millions of albums, performed for sellout crowds and racked up hit after hit possibly have left to prove? For Clay Walker, the answer is nothing. And everything.
And why not when you're speaking of four platinum and two gold albums that sold more than eight million copies combined? Among Walker's 11 No. 1 singles are "Live Until I Die," "If I Could Make A Living, "This Woman And This Man," "Then What" and "Chain Of Love."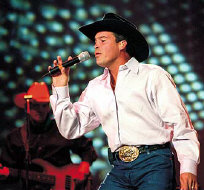 Hire Clay Walker to entertain at your company's special event!
He is the only artist to have one of his songs included five years consecutively in Billboard's year-end Top 10 country list. He's also been one of country's top 10-grossing touring acts several times.
Certainly sure-handed to this point in his career, Clay Walker has, if anything, tightened his artistic grip. He has become secure in himself - accepting of his strengths while mindful of his challenges. That sense of self has instructed his view of the world and continues to shape his musical journey.
The accumulated experiences that have shaped his life and music trace all the way back to teenage years spent performing in and around his hometown of Beaumont, Texas. They include the devotion he has to his wife and two daughters, his ongoing fight with multiple sclerosis (currently in remission), and most importantly his abiding, life-long faith, which Walker continues to embrace and explore.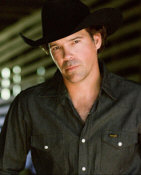 Hire Clay Walker to entertain your friends and colleagues.
Clay Walker began playing guitar at age 9 and played the area honky-tonks as a teenager. He signed to Giant Records, a small label compared to the majors in Nashville, and his commercial sound proved lucrative. Released in 1993, his first two singles reached No. 1, and he emerged as a popular live performer, especially in Texas. By the end of 1998, he had notched a dozen Top 5 hits, and his first four studio albums were certified platinum. Within two years, his "Greatest Hits" and the follow-up album "Live, Laugh, Love" were certified gold.

Hire Clay Walker to entertain and that special anniversary!
When Giant Records shuttered in 2001, he released a "Christmas" album on Warner Bros. in 2002 and "A Few Questions" on RCA in 2003.
Ranked as one of the Top 10 biggest touring acts of 1997 by Amusement Business, Clay Walker is one of country music's most consistently successful contemporary stars. After his 1998 SRO appearance before 55,000 fans at the Houston Livestock Show and Rodeo, one of the largest and most coveted gigs in country music, Houston Chronicle critic Rick Mitchell called him "a bonafide superstar."
Hire Clay Walker for your party or event!
Clay Walker may be available for your next special event!
Book Clay Walker, now!
For other great suggestions for booking music acts,
look here.

Genre: Country
Styles:
.New Traditionalist. / NewTraditionalist
.Contemporary Country. / ContemporaryCountry


Years active:
x90s, x00s, x10s, x20s
1993-present

Born: ..in Texas / born nTexas
Born: ..in Beaumont / born BeaumontTX
Born: Aug 19, 1969

Raised: ..in Texas
Raised: ..in Vidor / VidorTX

Based: ..in US