How To Book CRAIG DAVID For Your Event!
Craig David may be available for your next special event!



One extraordinary aspect of the remarkable success of Craig David has been the love and respect he's received from his fellow artists. Among Craig's fans are a wide range of pop music's best and brightest, from Jennifer Lopez and Missy Elliott, to Elton John and Bono, who added a verse from David's hit "Walking Away" into his performance of U2's classic "One" at 2002's Brit Awards ceremony.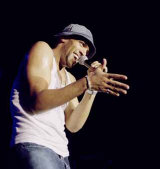 "As an artist, it blew my mind what Bono did," Craig says humbly, "but more importantly, it showed me that I have to keep doing what I'm doing and not stray from my path."
With so many gifted friends from which to choose, Craig David decided to take the opportunity to join forces with one of his favorite artists. As he explains, "Collaborations need to be special, which is why the only other artist on the album is Gordon Sumner, better known to the world as Sting."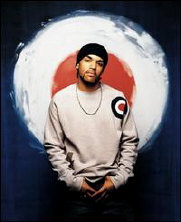 "Rise and Fall" is built around the haunting melody of Sting's 1993 hit, "Shape Of My Heart." While David's original intent was to simply incorporate a sample from the original track, Sting opted to lend his vocal services to the new recording.
"It was one of the most surreal moments of my life," David recalls of the session. "I couldn't believe that I was on one side of the mixing desk and Sting was on the other and we were discussing how to interpret the song."
Introspective yet irresistible, "Rise and Fall" sees the legendary Sting offering encouragement and guidance to David on the perils and pitfalls of stardom and celebrity.
"Sting comes in on the track as my peer," says David, "He's actually telling me, 'Watch it, I've had success and I can see what it can do. Remember who you are.'"
That's sound advice for an young artist who has been on a remarkable journey, going from Southampton housing estate to full-fledged international pop phenomenon. At the tender age of 18, Craig David became the youngest-ever British male artist to achieve a Number One single when "Fill Me In" topped the UK chart back in March 2000.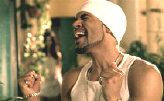 His debut album, "Born To Do It," went on to become one of 2001's most popular and acclaimed releases, with sales now exceeding more than 7 million worldwide, garnering gold, platinum and multi-platinum status in over 20 countries. The album – which has sold more than 1.5 million in the US alone, spending more than 60 weeks on the Billboard 200 – featured two Top 10 singles in "Fill Me In" and "7 Days," plus a top 20 smash with "Walking Away."
Craig David – who was featured on the covers of Vibe and Teen People's annual "What's Next" issue – made a variety of high-profile TV appearances supporting "Born To Do It," along with countless radio festival performances and a critically praised SRO coast-to-coast tour.
Craig David has also racked up a stunning assortment of awards and nominations – including a 2001 Grammy nod for "Best Male Pop Vocal Performance," and a pair of MTV Europe Video Music Awards for "Best R&B Act" and "Best U.K. Act." Among his many triumphs, the "Fill Me In" video earned David two trophies at 2001's Billboard Music Video Awards: "Best Dance New Artist Clip" and "Best R&B New Artist Clip."
Hit songs include --
7 Days
Fill Me In
Walking Away
What's Your Flava?
Hidden Agenda
All The Way
Don't Love You No More
Unbelievable
Hot Stuff (Let's Dance)
Insomnia
One More Lie
Craig David may be available for your next special event!
Watch videos:
YouTube

Genre: R&B
Styles:
.2-Step/British Garage. / 2StepBritishGarage
.Contemporary R&B. / ContemporaryR&B
.Garage. / xGarage
.UK Garage. / UKGarage
.Club/Dance. / ClubDance
.Urban. / xUrban
.Pop. / xPop


Years active:
x90s, x00s, x10s, x20s

Born: ..in England
Born: ..in Hampshire
Born: ..in Southampton
Born: May 5, 1981

Based: ..in England
Based: ..in London

Tag: Jewish Musical Artists, xJewish