Visit new page >>>
THE CULT
How To Book THE CULT For Your Event!
The Cult may be available for your next special event!



Hits include: "Dirty Little Rockstar",
"Rise", "Painted On My Heart",
"Coming Down (Drug Tongue)",
"Heart of Soul", "Wild Hearted Son",
"Sweet Soul Sister", "Little Devil",
"Edie (Ciao Baby)", "Fire Woman",
"Love Removal Machine", "Sun King",
"Wild Flower", "She Sells Sanctuary".
How to Hire THE CULT For Your Event!
Popular requests:
BOOKING FEE (booking price, booking cost).
The Cult are an English rock band formed in 1983 in Bradford, West Yorkshire. Their discography includes 10 studio albums, two live albums, six compilation albums, seven video albums, five box sets, 20 EPs and 37 singles.
Before settling on their current name in January 1984, the band performed under the name Death Cult, which was an evolution of the name of lead singer Ian Astbury's previous band, Southern Death Cult. They gained a dedicated following in the United Kingdom in the mid-1980s as a post-punk/gothic rock band, with singles such as "She Sells Sanctuary", before breaking into the mainstream in the United States in the late 1980s, establishing themselves as a hard rock band with singles such as "Love Removal Machine".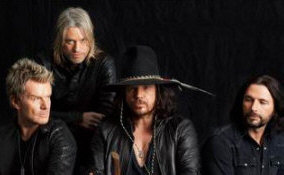 Hire The Cult for your festival or concert plans!
Since its initial formation in 1983, the band have had various line-ups; the longest-serving members are Astbury and guitarist Billy Duffy, who are also the band's two songwriters.
Duffy and Astbury cited among their influences a lot of different bands "from the Doors to Led Zeppelin. We literally went from the front of our record collections to the back. And then along the way we were drawn in by the likes of Public Image Ltd, Joy Division and Siouxsie and the Banshees. You might not hear it in the music but it's there."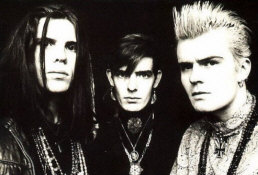 Hire The Cult for your company's special event!
They also cited Bauhaus among many other post-punk influences. Duffy also praised Johnny Thunders and the Heartbreakers for a major performance he attended in 1977 and Siouxsie and the Banshees whom "always had great guitar players with killer riffs." Duffy also hailed AC/DC for "the power of a good three chord riff", Pete Townshend of the Who "in terms of commitment to stage performing" and Brian May of Queen for using "'echoplex' tape delays to orchestrate his own solo".
According to music critic Stephen Thomas Erlewine, the band fuse a "hardcore punk revivalist" sound with the "pseudo-mysticism ... of the Doors and Uriah Heep and the guitar-orchestrations of Led Zeppelin and The Cure ... while adding touches of post-punk goth rock". In 1985 Astbury said, "Our music is just melodies and guitars. We're like Big Country and U2, only better!".
Hire The Cult for your party or event!
The Cult may be available for your next special event!
Book The Cult, now!
For other great suggestions for booking music acts, look here.

For more suggestions, proceed to the next page.
Click here --
Metal Music Roster or Alternative Music Roster
Or, click on one of the below links --
Music Menu
Fast Index
Entertainers Directory
Home