In memoriam.
Lou Rawls died January 6, 2006. He was 72.
Born in Chicago, Lou Rawls cut his teeth singing gospel with groups like the Teenage Kings of Harmony, the Holy Wonders, The Soul Stirrers and the Pilgrim Travelers. As a young man, he served in the Army for several years, then made a bee-line for Los Angeles, where he turned his attention to pop music in 1958.
Lou Rawls signed with Capitol Records in 1961, and shortly afterwards was singing backup for Sam Cooke on "Bring it on Home," where Rawls' throaty counterpoint punctuated his colleague's sweet lead vocal. Soon after, Rawls began hitting the pop singles charts on his own.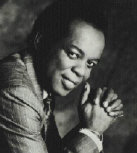 Rawls' own recordings showed him comfortable with either small jazz combos or cultured soul, while an earthier perspective was shown on his mid-60s release, "Lou Rawls Live!".
Lou Rawls achieved two Top 20 singles with "Love Is A Hurtin' Thing" (1966) and "Dead End Street" (1967), and enjoyed further success with a 1969 reading of Mable John's "Your Good Thing (Is About To End)." Several attempts were made to mold Rawls into an all-round entertainer, but while his early '70s work was generally less compulsive, the singer's arrival at Philadelphia International Records signaled a dramatic rebirth.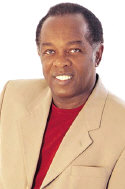 "You'll Never Find Another Love Like Mine," an international hit in 1976 (and his first million-selling record), matched the classic Philly sound with Rawls' resonant delivery. Lou Rawls won his first Grammy the following year for the LP "Unmistakably Lou." This prepared the way for a series of exemplary releases including "See You When I Git There" (1977) and "Let Me Be Good To You" (1979). The singer maintained his association with producers Gamble And Huff into the next decade.
His last chart entry, "I Wish You Belonged to Me," came in 1987 on the duo's self-named label. Lou Rawls had since recorded for the jazz outlet Blue Note Records and released his first solo gospel album, "I'm Blessed." He also pursued an acting career and provided the voice for several Budweiser beer commercials.
Notable songs include --
Dead End Street
Natural Man
(They Call It) Stormy Monday
Your Good Thing (Is About to End)
You'll Never Find Another Love Like Mine
Love Is a Hurtin' Thing
Tobacco Road
Nobody But Me
Willow Weep for Me
From Now
For booking information regarding other artists, click HERE!