In memoriam.
Walter Hawkins died July 11, 2010. He was 61.
At the age of 19, this Walter Hawkins hadn't considered a musical life. His recording debut actually came anonymously when he sang in the Ephesians Church of God in Christ's youth choir – based in Berkeley, California. To raise money to attend a convention in Washington, DC, the choir, directed by Hawkins' older brother, Edwin, recorded an album, "Let Us Go Into The House of the Lord," in 1968 to sell locally. Astonishingly a song from that album, "Oh, Happy Day," became a pop hit the following year, selling more than a million copies. In the next few years, the Edwin Hawkins Singers toured nationally and internationally before Walter Hawkins set out on his own.

He entered the ministry and in 1973 founded the Love Center Church in Oakland. With $1,800 borrowed from his mother-in-law, Walter Hawkins returned to Ephesians with his Love Center Choir and recorded a live album, "Going Up Yonder," released on Light Records, rode the gospel charts for months in 1975 and became a mainstay on Billboard's Gospel Top 40 chart for three consecutive years, making it one of the decade's biggest selling gospel albums. More than 300,000 units were purchased.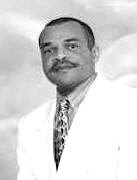 In 1978 Walter Hawkins released "Love Alive II." It sold 290,000 copies, won two Dove Awards from the Gospel Music Association, was nominated for a Grammy Award, and garnered awards from Billboard, Record World, and Cash Box Music Trade Publications. It wasn't until 1985 that "Love Alive III" was finished. It earned a Dove Award nomination and sold more than a million copies.
Four years later came "Love Alive III," which was nominated for a Grammy and remained on top of Billboard's Gospel chart for more than 38 weeks.
Besides his own recordings, Walter Hawkins collaborated with a number of other artists. With the Love Center choir he appeared on Edwin Hawkins' Live with the Oakland Symphony LP and on recordings by Celt rocker Van Morrison and Lee Oskar. Hawkins himself worked with Diahann Carroll, the late House Music King, Sylvester, R&B star Jeffrey Osborne, as well as gospel artists Vanessa Bell Armstrong, The Williams Brothers, and Gospel Music Workshop of America. In 1985, he wrote and produced "Everybody Ought to know," which is featured on Tramaine Hawkins' debut album, "The Search Is Over."
Bishop Walter Hawkins also wrote and produced three songs for The Williams Brothers' LP "Hand In Hand" that same year. He wrote and co-produced "I Must Go On," Shirley Miller's 1986 album. The next year, Hawkins wrote and produced a debut album for his youngest sister, Lynette Hawkins, called "Baby Sis." In 1988, "Special Gift," an album produced and written by Walter Hawkins and performed by the Hawkins Family, was released on Birthright/Capitol Records. Hawkins also co-produced, musically directed, and arranged the Grammy winning "Tramaine Live" for his former wife Tramaine Hawkins in 1991.
Hit songs include --
Other notable songs include --
I Love You, Lord
I'm Going Away
Be Grateful
Goin' up Yonder
Changed
What Is This
Until I Found the Lord
I'm Going Through
Follow Me
Dear Jesus I Love You
Gospel Music artists are available for your next special event!

Genre: -- Gospel
Styles:
Traditional Gospel
Contemporary Gospel
Black Gospel

Years active:
60s, 70s, 80s, 90s, 00s

Born: in California
in Oakland
May 18, 1949

Died: July 11, 2010