How To Book DENNIS DeYOUNG For Your Event!
Dennis DeYoung may be available for your next special event!

(formerly with
Styx
)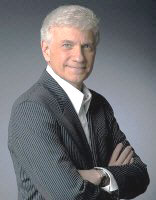 Dennis DeYoung: The Music of Styx
Dennis DeYoung is a founding member of Styx, one of the most popular rock bands of the past 20 years. The combined worldwide sales of Dennis's eleven albums with Styx and his three previous solo albums - "Desert Moon," "Back to the World" and "Boomchild" - total more than 23 million units.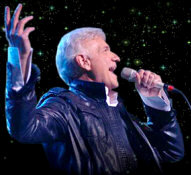 Dennis DeYoung is responsible for such Styx staples as 'Babe,' 'Lady,' 'Lorelei,' 'The Grand Illusion,' 'Mr. Roboto,' 'The Best Of Times,' 'Come Sail Away' and 'Show Me the Way,' and has also penned a couple of theatrical rock dramas for the group. One of the latter, 1983's censorship-oriented "Kilroy Was Here" album, became the basis for the group's elaborate stage presentation of the same name.

DeYoung was born in Chicago in 1947. He discovered the keyboards around age 16. Armed with an accordion, Dennis joined the Panozzo twins - Chuck on bass guitar, and John on drums - to form the nucleus of what would become Styx. Over the next three decades, they would sell more than 30 million albums.
When Tommy Shaw left the band in 1983 to pursue a solo venture, Dennis DeYoung decided to do the same. He released "Desert Moon" (A&M 1984), and scored a Top 10 Hit with the title song. Also, "Call Me," from "Back to the World" (A&M 1986), was a hit. The videos for these tracks, along with "Don't Wait for Heroes," were released for sale on a laser-disc entitled "Three Piece Suite."

In 1988, the first attempt to reunite Styx was unsuccessful. Dennis DeYoung was in the studio for his third solo album, "Boomchild," (MCA 1988) when Tommy Shaw was available, and by the time it was finished, Shaw had joined Damn Yankees.
With Tommy's blessing, Dennis DeYoung went ahead with the reunion in 1990 with "Edge of the Century" (A&M 1990). Glen Burtnik stood in for Shaw. While fan support wasn't as heavy without the dynamic contrast of DeYoung and Shaw, the album went Gold in the U.S., and spawned the Top 3 Hit, "Show Me the Way." While "Edge of the Century" was a Styx album, many fans consider it to be Dennis DeYoung's fourth solo effort, as his powerful creative force took control of the record.
Within a year, however, Styx had no record label. Changing times and tastes lead A&M to more alternative pastures, and Dennis DeYoung, et al, found themselves homeless.
In 1993, DeYoung was invited by Forbes Candlish to join the national touring revival of "Jesus Christ Superstar." He appeared in about 200 performances across North America, wowing audiences and critics alike as Pontius Pilate. "Jesus Christ Superstar" became the seventh largest grossing summer concert attraction of 1993, and DeYoung reprised his role for a short time on Broadway in 1994.

This stage exposure prompted Dennis DeYoung to record "10 on Broadway" (Atlantic 1994). In addition to the JCS number "Pilate's Dream," the CD contains Broadway favorites like Gershwin's "Someone to Watch Over Me," Lerner & Loewe's "On the Street Where You Live," and "Someone Else's Story" from "Chess."

In 1995, A&M was preparing the "Styx Greatest Hits" CD for release. Tommy Shaw was invited to join the band to record a new version of Styx's first big hit, "Lady." The recording session was so positive, that it spawned two new songs for the "Greatest Hits, Part II" CD and eventually a new tour in 1996.

With Shaw back, and Todd Sucherman in the place of John Panozzo (who passed away in 1996), Dennis DeYoung took Styx on the road once again. The Return to Paradise Tour and the Grand Illusion Anniversary Tour in 1997 proved to the world that Styx was serious about renewing their presence.

Styx signed with CMC Records, who promised to give the support that a band of their caliber deserves. "Return To Paradise" was released as a double-live CD, and it gave CMC their first-ever Gold Album in January of 1998.
For your corporate/private event, a Dennis DeYoung performance
can be any of three different formats --
1. Band show
2. Orchestra and band show
3. Solo with a piano
Typical songs performed during live shows include Lady, Babe, Come Sail Away, Grand Illusion, Mr Roboto, Lorelei, Don't Let it End, Best of Times, Desert Moon, Suite Madame Blue, Rockin' the Paradise, etc.
Hit songs by Dennis DeYoung include --
Call Me
Desert Moon
Don't Wait for Heroes
100 Years From Now
This Is the Time
Dennis DeYoung may be available for your next special event!
Watch videos.
YouTube

Genre: Rock 1
Styles:
.Adult Contemporary. / AdultContemporary
.Classic Rock. / ClassicRock
.Contemporary Pop/Rock. / ContemporaryPopRock
.Album Rock. / AlbumRock
.Soft Rock. / SoftRock


Years active:
x60s, x70s, x80s, x90s, x00s, x10s, x20s
1961-present

Born: ..in Illinois / born nIllinois
Born: ..in Chicago / born ChicagoIL
Born: Feb 18, 1947

Based: ..in US
Based: ..in Illinois / based nIllinois
Based: ..in Chicago / based ChicagoIL

Tag: FormerMemberOf, .Orchestra charts available. / OrchestraCharts