How To Book Entertainment For Your Event
Dolly Parton may be available for your next special event!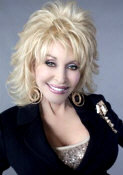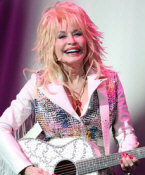 Hits include: "But You Know I Love You",
"Do I Ever Cross Your Mind",
"Heartbreaker", "Here You Come Again",
"Really Got The Feeling", "I Will Always Love You",
"Islands In The Stream", "9 to 5",
"It's All Wrong, But It's All Right", "Jolene",
"Joshua", "Love Is Like A Butterfly",
"Old Flames Can't Hold A Candle To You",
"Please Don't Stop Loving Me", "Real Love",
"Rockin' Years", "Starting Over Again",
"Tennessee Homesick Blues", "The Bargain Store",
"To Know Him Is To Love Him",
"Think About Love", "Two Doors Down",
"Why'd You Come In Here Lookin' Like That",
"Yellow Roses", "You're The Only One",
"Making Plans", "All I Can Do".

Booking Dolly Parton:
Serious requests only.
For more suggestions, proceed to the next page.
Click here --
Country Music Roster
Or, click on one of the below links --
Music Menu
Fast Index
Entertainers Directory
Home