How To Book DON FELDER For Your Event!
Don Felder may be available for your next special event!

(former lead guitarist of
The Eagles
)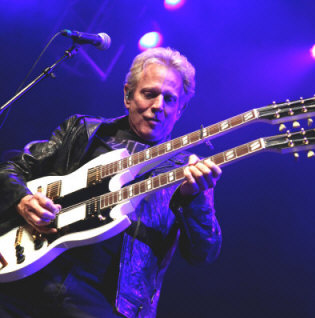 How to Hire DON FELDER For Your Event!
GRAMMY AWARD winning Don Felder (born September 21, 1947) is an American musician.
A world-renowned musician Don Felder was one of the five members and lead guitarist of the rock group The Eagles for 27 years. Credited with adding a rock and roll edge to their country sound, he co-wrote the music for their biggest hit, the multi Grammy award winning song "Hotel California." With 14 Grammy nominations and 4 wins, his signature guitar work has become legendary on songs like "Hotel California," "Life in The Fast Lane," "One Of These Nights," "New Kid In Town," and the list goes on.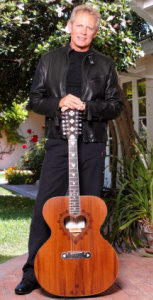 Hire Don Felder for your festival or concert plans!
Don and The Eagles hold the honor of having the first Platinum album certified by the RIAA. That album, The Eagles' Their Greatest Hits 1971-1975, has reached over 26 million copies, becoming the best-selling album of the 20th century.
In the years the band was apart, Don wrote music for films and television including songs in Sluggers Wife by Neil Simon, Fast Times At Ridgemont High, Heavy Metal, Secret Admirer, Nice Dreams, and Galaxy High. Having mastered instruments like keyboards, mandolin, pedal steel, and banjo, Don has performed and recorded with musicians that span the musical spectrum, from The Bee Gees, Bob Seger, Joe Walsh, Michael Jackson, Alice Cooper, Kenny Loggins, David Crosby & Graham Nash, David Foster, Boz Scaggs, Tom Petty, Warren Zevon, Stephen Stills, Joni Mitchell, Stevie Nicks, Don Henley, Vince Gill, and Stevie Wonder to Elton John, Paul Simon, Diana Ross and Barbra Streisand.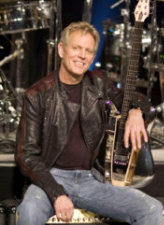 Hire Don Felder for your very special event or occasion.
Don Felder made session appearances on albums by artists as diverse as Diana Ross, Barbra Streisand, and Andy Gibb. During this time, he also contributed guitar work to Stevie Nicks' first two solo albums, Bella Donna and The Wild Heart. He also hosted a television show for children called FTV, and continues his work with kids through various charities around the world.
A member of the Rock and Roll Hall of Fame since 1998, Don is also a New York Times best-selling author, having published a book on his life with The Eagles called "Heaven and Hell."
Since 2005, Felder has been touring with his own band, the Don Felder Band. In 2014, they toured with rock bands Styx and Foreigner. In 2017, Felder toured the US with Styx and REO Speedwagon.
Notable songs include -- .
Heavy Metal (Takin' A Ride)
Asphalt Jungle
Bad Girls
Haywire
Never Surrender
Night Owl
Still Alive
Who Tonight
Winners
Hire Don Felder for your party or event!
Don Felder may be available for your next special event!
Book Don Felder, now!
For other great suggestions for booking music acts, look here.

Genre: Rock 1
Styles:
.Soft Rock. / SoftRock
.Pop/Rock. / PopRock
Album Rock / AlbumRock
Arena Rock / ArenaRock
American Trad Rock / AmericanTradRock
.Classic Rock. / ClassicRock
.Adult Contemporary. / AdultContemporary
Contemporary Pop/Rock / ContemporaryPopRock


Years active:
x60s, x70s, x80s, x90s, x00s, x10s, x20s
1966-present

Born: ..in Florida / born nFlorida
Born: ..in Gainesville / born GainesvilleFL
Born: Sep 21, 1947

Based: ..in US
Based: ..in California / based nCalifornia
Based: ..in Los Angeles / based LosAngelesCA

Tag: FormerMemberOf