Visit new page >>>
DON OMAR
How To Book DON OMAR For Your Event!
Don Omar may be available for your next special event!



How to Hire DON OMAR For Your Event!
Popular requests:
BOOKING FEE (booking price, booking cost)
.
LATIN GRAMMY AWARD winning William Omar Landrón Rivera, better known by his stage name Don Omar, is a Puerto Rican reggaeton singer, songwriter, rapper, record producer and actor. He is one of the most recognized Urban/Reggaeton artists and has sold more than 70 million albums.
Don Omar involved himself in the church at a young age. In fact, he became a preacher, and it was in this role that he began honing his performance ability as well as his deep insight into the human soul. Don enjoyed being part of many groups, including the Christian Rappers. He eventually left the church (a matter later addressed in his song "Aunque Te Fuiste") and channeled his talents toward music. He quickly took to the burgeoning Reggaeton movement then sweeping through Puerto Rico.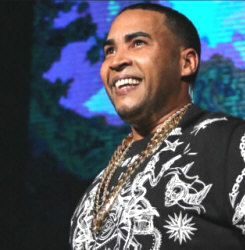 Hire Don Omar for your festival or concert plans.
He achieved Platinum status with his album "The Last Don: Live". His passion for music has served to create a rich fabric of experience and has led to his contributing to more than 20 Rap albums. Shortly after launching "The Last Don," Don Omar sold more than 350,000 units and received industry recognition including "Latin Pop Album of the Year" and "New Artist & Latin Rap/Hip-Hop Album of the Year" by the Billboard Latin Music Awards in 2003.
"The Last Don: Live" was a result of incredible collaboration, involving more than 100 people. A collaboration resulting in a two-day, sold-out concert in the Roberto Clemente stadium, only four months after the initial launch of his album. He was the first Reggaeton artist to sell out the most important venue in Puerto Rico, three times.
"The Last Don: Live" introduced Don Omar as a solo artist and has allowed him to successfully expand his fan base globally.
For the production of "MVP," he recorded "Dale don Dale" which sold more than 100,000 units in Spanish speaking countries. The success of this recording led to his establishment within Puerto Rico and other Latin American countries, allowing him to quickly become one of the most recognized Rap/Reggaeton artists.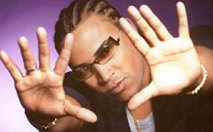 Hire Don Omar for your very special event or occasion.
Don Omar has been involved with other projects including "Grayskull" (Te Estás Calentado), "The Godfather" (Déjala), "Da' Flex" (Acorrálala), "Unwrapped" (Tu Fotografía), "Mas Flow" (Entre tú y yo) to name a few. He has also partnered with Gloria Estefan, Andy Montañez, Frankie J, and Panamanian group, Los Rabanes.
Both a singer and composer, Don Omar has made a significant impact on the Spanish market, participating in three sold-out concerts which filled the Canary Island's venues with more than 31,000 fans.
His impact on Reggaeton has also been felt outside of the Studio through his partnership with UMBRO, a globally recognized football brand to launch the Don Omar casual clothing collection, the first urban clothing line launched by a Latin artist. The line is being distributed by Foot Locker in the U.S. and Puerto Rico.
Don Omar and UMBRO initiated the partnership in November of 2004 as an extension of the artist's intent to bridge his creativity to a clothing line that best captures and represents the energy of Reggaeton and the urban lifestyle. This has special meaning for him and after enjoying extraordinary sales, of his first tennis shoe, he recognized this launch would have a significant impact on his foundation Treasure Kids Fund.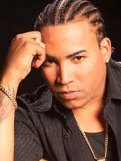 Hire Don Omar.
Founded in 2004, Treasure Kids Fund is an organization created by Don Omar, dedicated to autistic children. Proceeds from the sales of his second tennis shoe are being donated to the organization.
Omar has portrayed Rico Santos in four films in the Fast & Furious franchise. He first played the character in 2009's Fast & Furious and then returned for Fast Five (2011), The Fate of the Furious (2017) and F9 (2021).
In May 2022, he performed at the Vibra Urbana Fest along with others, including Nicky Jam, Becky G, Anuel AA, Sech, Gente de Zona, Rauw Alejandro, Manuel Turizo.
His discography includes seven studio albums, four live albums, three re-release albums, five compilation albums, thirty-six singles (including singles from studio, live, compilation albums and collaborations), four video albums and twenty-seven music videos.
Hit songs include:
Angelito
Reggaeton Latino
Los Hombres Tienen La Culpa
Pobre Diabla
Donqueo
Ayer La Vi
Dile
Bandoleros
Salio El Sol
No Se De Ella (My Space)
Aunque Te Fuiste
Dale Don Dale
Anda Sola
Cancion De Amor
Intocable
Virtual Diva
Sexy Robotica
Ciao Bella
Danza Kuduro
Taboo
Dutty Love
Zumba
Feeling Out
Guaya Guaya
Se Menea
Hire Don Omar for your party or event!
Don Omar may be available for your next special event!
Book Don Omar, now!
For other great suggestions for booking music acts, look here.
Listen to music:
YouTube Music | Spotify

Genre: Rap
Genre: Latin
Styles:
.Latin Rap. / LatinRap
.Latin Pop. / LatinPop
.Samba. / xSamba
.Reggaeton. / xReggaeton
Urbano / xUrbano


Years active:
x00s, x10s, x20s
2000–2017, 2019–present

Born: ..in Puerto Rico / born nPuertoRico
Born: ..in Villa Palmeras / born VillaPalmerasPR
Born: Feb 10, 1978

Based: ..in US
Based: ..in Puerto Rico / based nPuertoRico