How To Book DOROTHY NORWOOD For Your Event!
Dorothy Norwood may be available for your next special event!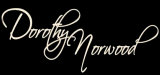 "World's Greatest Gospel Story Teller"
Born in Atlanta, Georgia, Dorothy Norwood began singing and touring with her family at the age of eight years old. In 1956 she moved to Chicago, Illinois, and was soon singing with such notables as the late great Mahalia Jackson, the world famous Caravans and Reverend James Cleveland.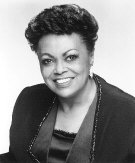 Evangelist Dorothy Norwood launched her solo career in 1964 and recorded her first album, "Johnny and Jesus," on Savoy Records. It brought her national attention and was certified Gold. She followed it up with the stirring "Denied Mother," which also went Gold, and earned her the title "World's Greatest Storyteller."
In her four decades in the Gospel Music Industry, Dorothy Norwood has recorded more than 40 albums – five of which were certified as GOLD. She has also received numerous awards and citations, including five Grammy nominations.
As renowned as she is in America, so is she in Europe. She has performed in Germany, France, Sweden, Denmark, Holland and England. Believing that "If the mountain won't come to you, then you must go to the mountain, Dorothy Norwood agreed to do a 30 state American tour with Mick Jagger and The Rolling Stones in 1972. She was able to spread the Gospel in a mission field that was virtually closed to gospel artists.
In February 1991, Evangelist Norwood signed with Malaco Records and recorded "Live" with the Northern California GMWA Mass Choir. It was an immediate hit, with songs like "Victory Is Mine" and "Somebody Prayed For Me." It reached the #1 position on Billboard's Top Forty after only 7 weeks.
Her second project, "Better Days Ahead," earned a Stellar Award nomination as well as a Grammy nomination. Her release, "LIVE with the Georgia Mass Choir," is setting souls on fire across the country.
Whether Dorothy Norwood is with the choir, or her own group, this Gospel Storyteller has an amazing capacity to offer her gifts to God in a most refreshing manner. Because of this, she has become one of the most sought-after Gospel artists of today.
Hit songs include --
There's Got To Be Rain in Your Life (To Appreciate the Sunshine)
Let Your Feet Down Easy
Other notable songs include --
Somebody Bigger Than You and I
What Could I Do?
I Just Can't Help It
It's Your Time Now (But My Time After a While)
Surely God Is Able
Even Me
Death in the Morning
I'll Never Return No More
Ride in the Clouds
Charge to Keep I Have
Dorothy Norwood may be available for your next special event!
Watch videos:
YouTube

Genre: Gospel
Styles:
.Traditional Gospel. / TraditionalGospel
.Contemporary Gospel. / ContemporaryGospel
.Black Gospel. / BlackGospel


Years active:
x40s, x50s, x60s, x70s, x80s, x90s, x00s

Born: ..in Georgia / born nGeorgia
Born: ..in Atlanta / born AtlantaGA
Born: May 29, 1935

Based: ..in US
Based: ..in Illinois / based nIllinois
Based: ..in Chicago / based ChicagoIL