How To Book DOUG KERSHAW For Your Event!
Doug Kershaw may be available for your next special event!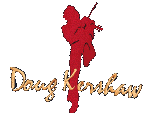 The Ragin' Cajun
"The Louisiana Man"
Doug Kershaw is considered by most to be the king of the fiddle players. Since his early days on a Louisiana bayou, he has taken a fiddle beyond what most people think possible. With the energy of a nuclear bomb, he plays so incredibly fast that clouds of rosin soar from his horse hair bow, giving the impression that it is smoking!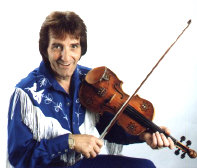 Often, he will wear out two or three bows per song – playing, dancing and singing simultaneously. Mastering more than 20 instruments, many of Doug's peers, including the great Jimmy C. Newman, consider him as the best musician, singer, songwriter and performer to ever come out of southwest Louisiana.
Doug Kershaw, a key player in the promotion and revival of the formerly disappearing Cajun Culture, was born in Tiel Ridge, Cameron Parish, Louisiana, an island just off the Gulf of Mexico on January 24, 1936 to Rita and Jack Kershaw (...they call my mama Rita and my daddy Jack...). Doug is the second of four sons, Ed, Doug, Nelson (Pee Wee) and Russell (Rusty).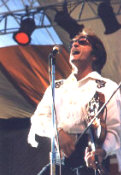 This is the heart of Cajun country, where French, not English, is the native tongue. Doug Kershaw has taken his heritage worldwide with his infectious, foot-stomping sound, making Cajun music as popular as many other forms of music.
In the 1960's, Doug made his first network television appearance on the premier, "Johnny Cash Show." This performance turned millions of people on to his talents, among them, Warner Brothers Records, with whom he signed a long-term recording contract. Kershaw's many recordings have been steady sellers, not only with country audiences, but spanning all categories.
Songs such as "Diggy Diggy Lo," "Cajun Joe" and "Rita Put Your Black Shoes On," are familiar tunes to Doug Kershaw fans, but none of his works reached the fame of his 1961 autobiographical recording of one of the many songs he wrote, "Louisiana Man," which immortalized his family and sold millions of copies over the years. In 1969, "Louisiana Man" was the first song broadcast back to earth from the moon by the Apollo 12 Mission.
In spite of his successful and colorful career, Doug Kershaw takes his Cajun heritage seriously. Often, he sings in French, lyrics and melodies learned during his childhood. Doug loves to perform and makes his concerts fun and enjoyable for his audience. He is very personable, and remembers his fans, often making himself available after a performance to talk to them.
With all his life feats, no one knows what other monumental achievements he will master in his lifetime. Doug Kershaw is truly a master performer, musician, songwriter and a legend.
Hit songs include --
Louisiana Man
Diggy Liggy Lo
So Lovely, Baby
Cajun Baby
Boogie Queen
It Takes All Day To Get Over Night
Mama's Got The Know How
I'm Walkin'
Hello Woman
Doug Kershaw may be available for your next special event!
Watch videos:
YouTube

Genre: Country
Genre: Cajun
Styles:
.Traditional Cajun. / TraditionalCajun
.Traditional Country. / TraditionalCountry
.Fiddler. / xFiddler


Years active:
x60s, x70s, x80s, x90s, x00s, x10s, x20s

Born: ..in Louisiana / born nLouisiana
Born: ..in Tiel Ridge / born TielRidgeLA
Born: Jan 24, 1936

Based: ..in US
Based: ..in Colorado / based nColorado
Based: ..in Eaton / based EatonCO