How To Book Entertainment For Your Event
Dru Hill, including Sisqo,
may be available for your next special event!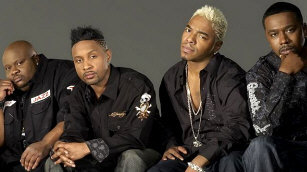 Hits include: "How Deep Is Your Love",
"In My Bed", "Never Make A Promise",
"We're Not Making Love No More", "Tell Me",
"These Are The Times", "I Should Be...",
"You Are Everything", "Beauty", "I Love You",
"Love MD", "5 Steps", "No Doubt (Work It)",
"The Love We Had (Stays On My Mind)".

Booking Dru Hill with Sisqo:
Serious requests only.
For more suggestions, proceed to the next page.
Click here --
R&B Music Roster or Rap Music Roster
Or, click on one of the below links --
Music Menu
Fast Index
Entertainers Directory
Home