How To Book ELLIE GOULDING For Your Event!
Ellie Goulding may be available for your next special event!



Hits include: "Lights", "Starry Eyed",
"Anything Could Happen", "Burn",
"Beating Heart", "Figure 8", "Army",
"Something In The Way You Move",
"Love Me Like You Do", "On My Mind",
"Still Falling For You", "First Time",
"Close to Me", "Sixteen", "Hate Me",
"Explosions", "The Writer", "River",
"Punching In A Dream".
How to Hire ELLIE GOULDING For Your Event!
Popular requests:
BOOKING FEE (booking price, booking cost).
Ellie Goulding is an English singer and songwriter. Her career began when she met record producers Starsmith and Frankmusik, and she was later spotted by Jamie Lillywhite, who became her manager and A&R. After signing to Polydor Records in July 2009, Goulding released her debut extended play, An Introduction to Ellie Goulding, later that year.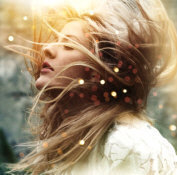 Hire Ellie Goulding for your festival or concert plans!
In 2010, Ellie Goulding became the second artist to top the BBC's annual Sound of... poll and win the Critics' Choice Award at the Brit Awards in the same year. She released her debut studio album, Lights, in 2010; it debuted at No. 1 on the UK Albums Chart and has sold more than 850,000 copies in the UK. In November 2010, the album was reissued as Bright Lights, spawning two singles: a cover of Elton John's "Your Song", which reached No. 2 on the UK Singles Chart, and "Lights", which peaked at No. 2 on the US Billboard Hot 100, becoming Goulding's highest-charting single to date.

Hire Ellie Goulding for your very special event or occasion!
Ellie Goulding's music has been described as electropop, synth-pop, indie pop and folktronica. She is a soprano and is noted for her high piercing vibrato, breathy tone and emotive delivery.
Goulding has listed Joni Mitchell, Kate Nash, and Björk as influences, as well as contemporaries such as Amy Winehouse, Katy Perry, Lady Gaga, Beyoncé, Burial, Taylor Swift, Bon Iver, and Rihanna. She also expressed admiration for rappers Kanye West, Drake and Nicki Minaj.
Goulding's musical style has been compared to that of Kate Nash, Lykke Li and Tracey Thorn.
Hire Ellie Goulding for your party or event!
Ellie Goulding may be available for your next special event!
Book Ellie Goulding, now!
For other great suggestions for booking music acts, look here.

For more suggestions, proceed to the next page.
Click here --
Alternative Music Roster or Electronica Music Roster
Or, click on one of the below links --
Music Menu
Fast Index
Entertainers Directory
Home