How To Book Entertainment For Your Event
Emmylou Harris may be available for your next special event!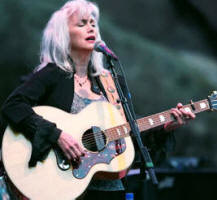 Hits include: "Two More Bottles of Wine",
"(Lost His Love) On Our Last Date",
"Beneath Still Waters", "Sweet Dreams",
"Born To Run", "Together Again",
"If I Needed You", "I'm Movin' On",
"To Daddy", "One Of These Days",
"If I Could Only Win Your Love",
"Save The Last Dance For Me",
"That Lovin' You Feelin' Again",
"Wayfaring Stranger", "Heartbreak Hill",
"In My Dreams", "Pledging My Love",
"Tennessee Rose", "Mister Sandman",
"Back In Baby's Arms",
"I Still Miss Someone",
"Heaven Only Knows",
"High Powered Love",
"Blue Kentucky Girl", "Making Believe".

Booking Emmylou Harris:
Serious requests only.
For more suggestions, proceed to the next page.
Click here --
Country Music Roster
Or, click on one of the below links --
Music Menu
Fast Index
Entertainers Directory
Home