How To Book Entertainment For Your Event
Fall Out Boy may be available for your next special event!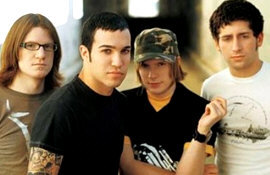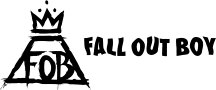 Hits include: "I Don't Care",
"This Ain't A Scene, It's An Arms Race",
"Centuries", "Dance, Dance", "Novocaine",
"My Songs Know What You Did In The Dark",
"Sugar, We're Goin' Down", "Beat It",
"Thnks Fr Th Mmrs", "Irresistible",
"Alone Together", "The Phoenix",
"The Kids Aren't Alright", "Fourth Of July",
"American Beauty/American Psycho",
"I'm Like A Lawyer...(Me & You)",
"Immortals", ""America's Suitehearts",
"Twin's Skeleton's (Hotel in NYC)",
"Favorite Record", "Young Volcanoes",
"Where Did The Party Go", "Jet Pack Blues",
"The Mighty Fall", "What A Catch, Donnie",
"The Carpal Tunnel Of Love", "Alpha Dog",
"Grand Theft Autumn (Where Is Your Boy)",
Save Rock And Roll", "Uma Thurman".

Booking Fall Out Boy:
Serious requests only.
For more suggestions, proceed to the next page.
Click here --
Alternative Music Roster
Or, click on one of the below links --
Music Menu
Fast Index
Entertainers Directory
Home