How To Book FATBOY SLIM For Your Event!
DJ Fatboy Slim may be available for your next special event!



Voted #82: DJ Magazine's Top 100 DJ's for 2010.
(Voted #94 for 2009.)
Fatboy Slim is the project of Norman Cook, who used to play bass in Housemartins. Discovered by the Chemical Brothers at the end of the 1980s, Cook suddenly became a protagonist of the dance scene under the monikers Beats International (of "Dub Be Good To Me fame"), Mighty Dub Kats, Pizzaman and Freakpower. But it was under the new moniker Fatboy Slim that Cook came to be recognized as one of the innovators of house music. He started manufacturing singles that were weird collages of noises set to dance beats and fragmented into jerky segments.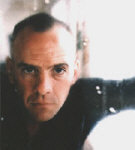 The whole Fatboy Slim alias started out as a fun side project to help launch the hip UK label, Skint, and to have a laugh making party records with which to DJ. No wonder Norman Cook has found the last few years surreal. "You've Come A Long Way, Baby" wasn't just a great record - it was a pop phenomenon that made him the world's biggest dance artist and redefined the concept of the superstar DJ.

During those rollercoaster years, everyone from Madonna to Robbie Williams was bidding for his remixing talents, his kitchen shelf groaned with trophies and virtually every weekend found him jetting off to major DJ gigs and award ceremonies. In the midst of all this, he fell in love with, and married British television and radio personality, Zoë Ball. A personal high, but one that made the couple reluctant tabloid material.
"I'm not moaning about it but I definitely had pop star fatigue," he reflects. "The pressure of being in the limelight all the time was beginning to take its toll. For about three months my job was to go to awards ceremonies. When that was all I did, and I wasn't making any music I was getting hacked off with what my life had become. I'm not very good at being a celebrity."
In 1999 he played two defining events - the boxing-themed face-off with Armand Van Helden at London's Brixton Academy, and a legendary show with The Chemical Brothers at Red Rocks, Colorado (the first time these superstar artists performed together in America) - which effectively closed a chapter in his career. Time to move on.
As the new year dawned Norman Cook ventured back into his home studio in Brighton, England, to make the most emotional, innovative album of his career. Norman explains the progression by pointing out that "The Rockafeller Skank" was the first track he recorded for his previous album, and "Right Here Right Now" was the last.
"Sometimes I've found myself doing things I don't really enjoy and forget why I'm doing this," he explains. "And I'm normally in a nightclub when I remember why. Every foray I've had into the pop world has been based on support and respect from the dance community. I didn't want to end up just pop."
A man of many musical faces, Norman Cook's Fatboy Slim is arguably his most successful alter ego, and one which made big beat music (a combination of rock and dance music styles) a huge crossover success.
Hit songs include --
Praise You
The Rockafeller Skank
Star 69
That Old Pair of Jeans
Going Out of My Head
Weapon of Choice
Sunset (Bird of Prey)
Break In
Won't Talk About It
Other notable songs include --
Build It Up, Tear It Down
You're Not from Brighton
Love Life
Everybody Needs a 303
Gangster Tripping
Right Here, Right Now
Fatboy Slim may be available for your next special event
Watch videos.
YouTube

Genre: Electronica
Styles:
.Big Beat. / BigBeat
.Film Score. / FilmScore
.Funky Breaks. / FunkyBreaks
.Trip-Hop. / TripHop
.Club/Dance. / ClubDance
.Nu Funk. / NuFunk
.DJ. / xDJ


Years active:
x80s, x90s, x00s, x10s, x20s
1979-present

Born: ..in England
Born: ..in Kent
Born: ..in Bromley
Born: Jul 13, 1963

Raised: ..in England
Raised: ..in Redhill

Based: ..in England