Visit new page >>>
FERGIE
How To Book FERGIE For Your Event!
Fergie may be available for your next special event!



Hits include: "Big Girls Don't Cry",
"Fergalicious", "Glamorous", "Clumsy",
"London Bridge", "L.A. LOVE (la la)",
"A Little Party Never Killed Nobody (All We Got)",
"Finally", "Labels Or Love", "Barracuda",
"M.I.L.F.$".
How to Hire FERGIE For Your Event!
Popular requests:
BOOKING FEE (booking price, booking cost)
.
Stacy Ann Ferguson (born March 27, 1975), known professionally by her stage name Fergie, is an American singer and rapper.
She first achieved chart success as part of the hip hop group the Black Eyed Peas. Her debut solo album, The Dutchess (2006), saw commercial success and spawned three Billboard Hot 100 number one singles: "London Bridge", "Glamorous", and "Big Girls Don't Cry".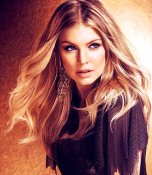 Hire Fergie for your festival or concert plans!
Although she vocally incorporates rapping into some of her performances, she does not consider herself a rapper.
Her discography includes two studio albums, thirteen singles (including six as a featured artist), and twenty music videos. Throughout her career, she has sold more than 35 million albums and 60 million singles worldwide.
Fergie was a member of the female trio, Wild Orchid, which she fronted with Stefanie Ridel and fellow Kids Incorporated star Renee Sandstrom. By 1992, the girls began meeting with record labels, but they still could not get a recording contract. They eventually signed a music publishing deal with Sony Publishing before signing a record contract with RCA Records in 1994.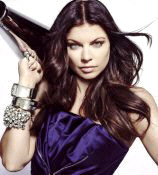 Hire Fergie for your company's special event!

Wild Orchid released their self-titled debut album in March 1997, which debuted at #153 on the Billboard 200. In September 1998, they released their second album, Oxygen, which was a commercial failure, only selling 200,000 copies worldwide. From June 16 to August 28, 1999, they opened for Cher's Do You Believe? tour alongside Cyndi Lauper, which took them to 52 cities across the United States and Canada.

The Black Eyed Peas were recording their third album, Elephunk (2003), when will.i.am invited Fergie to try out for a song called "Shut Up". She secured the gig and instantly bonded with the trio, going on to record five additional songs on the album. The following spring, shortly before Elephunk came out, Interscope chairman, Jimmy Iovine, offered Fergie a permanent spot to take over vocal duties and fill the void left by background singer Kim Hill's departure in 2000.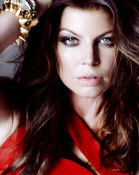 Hire Fergie
In a positive review of the Black Eyed Peas' new-found style, Rolling Stone noted that since 2002, when the group "hired a blond bombshell named Stacy "Fergie" Ferguson and gave up their pursuit of backpack-rapper cred, they have made a kind of spiritual practice of recording futuristic songs – a total aesthetic commitment that extends from their garish wardrobes to their United Colors of Benetton worldview."

in 2005, the Black Eyed Peas toured with Gwen Stefani, as supporting act. In December 2005, they embarked on the "European Tour".

The single, "Fergalicious", was released on October 23, 2006. The track, which features will.i.am, managed to reach number two on the Billboard Hot 100, the top-five in Australia and New Zealand

On June 2, 2017, a Billboard article rumored that Fergie was departing from the Black Eyed Peas. Band frontman will.i.am dismissed this, but stated that Fergie was taking a break from the group opting to concentrate on her solo career whilst the remaining members are working on a side project.
Hire Fergie for your party or event!
Fergie may be available for your next special event!
Book Fergie, now!
For other great suggestions for booking music acts, look here.

For more suggestions, proceed to the next page.
Click here --
Rap Music Roster or Rock Music Roster or R&B Music Roster
Or, click on one of the below links --
Music Menu
Fast Index
Entertainers Directory
Home