How To Book Entertainment For Your Event
Flyleaf may be available for your next special event!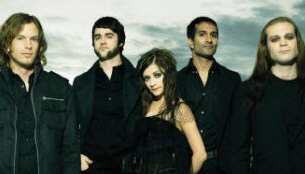 Although not labeled a "Christian Band",
Flyleaf is popular at Christian music events.
Hits include: "All Around Me",
"I'm So Sick", "Fully Alive",
"Again", "Breathe Today",
"Arise", "Chasm", "Missing",
"Much Like Falling", "Okay",
"Call You Out", "Broken Wings",
"New Horizons", "How He Loves",
"Set Me On Fire", "Thread"

Booking Flyleaf:
Serious requests only.
For more suggestions, proceed to the next page.
Click here --
Metal Music Roster or Alternative Music Roster
Or, click on one of the below links --
Music Menu
Fast Index
Entertainers Directory
Home