How To Book FRANK OCEAN For Your Event!
Frank Ocean may be available for your next special event!



Hits include: "Thinkin Bout You",
"Novacane", "Swim Good", "DHL",
"Super Rich Kids", "Nikes", "Ivy",
"Pink + White", "Nights", "Good Guy",
"Self Control", "Skyline To",
"White Ferrari", "Pretty Sweet",
"Seigfried", "Close To You",
"Pyramids", "Solo", "Godspeed",
"Lost", "Chanel", "Provider",
"Moon River", "In My Room".
How to Hire FRANK OCEAN For Your Event!
Popular requests:
BOOKING FEE (booking price, booking cost).
GRAMMY AWARD winning Christopher Francis Ocean, known professionally as Frank Ocean, is an American singer, songwriter, and rapper.
His works are noted by music critics for featuring avant-garde styles and introspective, elliptical lyrics. Ocean has won two Grammy Awards and a Brit Award for International Male Solo Artist among other accolades, and his two studio albums have been listed on Rolling Stone's 500 Greatest Albums of All Time (2020).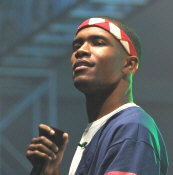 Hire Frank Ocean for your festival or concert plans.
In February 2013, Frank Ocean confirmed that he had started work on his second studio album, which he confirmed would be another concept album. He revealed that he was working with Tyler, the Creator, Pharrell Williams, and Danger Mouse on the record. He later stated that he was being influenced by The Beach Boys and The Beatles. He stated he was interested in collaborating with Tame Impala and King Krule and that he would record part of the album in Bora Bora.
Ocean's music has been characterized by music writers as idiosyncratic in style. His music generally includes the electronic keyboard, often performed by Ocean himself, and is backed by a subdued rhythm section in the production. His compositions are often midtempo, feature unconventional melodies, and occasionally have an experimental song structure. In critical commentaries, he has been characterized as an "avant-garde R&B artist", an "avant-soul singer", and a "pop musician".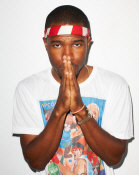 Hire Frank Ocean for your very special event or occasion.
Frank Ocean is among the most acclaimed artists of his generation. Music critics have credited him with revitalizing pre-contemporary R&B, as well as approaching the genre differently to his contemporaries through his use of other genres, including experimental, electro, rock and psychedelic.
His distinctive sound and style have influenced numerous artists of various music genres. Both Insider and The Wall Street Journal regarded Frank Ocean as the most dominant artist of the 2010s decade. He was included in the 2013 edition of the Time's list of the 100 most influential people in the world and the 2017 edition of the Forbes 30 Under 30.
Hire Frank Ocean for your party or event!
Frank Ocean may be available for your next special event!
Book Frank Ocean, now!
For other great suggestions for booking music acts, look here.

For more suggestions, proceed to the next page.
Click here --
R&B Music Roster
Or, click on one of the below links --
Music Menu
Fast Index
Entertainers Directory
Home