How To Book GAVIN DeGRAW For Your Event!
Gavin DeGraw may be available for your next special event!



Gavin DeGraw is an American singer-songwriter. DeGraw rose to fame with his song "I Don't Want to Be" from his debut album, Chariot (2003); the song became the main theme song for The WB drama series, One Tree Hill.
The abundant talent and charisma of Gavin DeGraw are well-known to New York club-goers. His raw emotion and eloquent songcraft draws fans to this singer/songwriter/pianist/guitarist's live shows.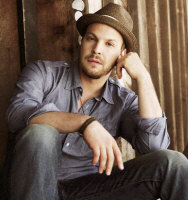 Hire Gavin DeGraw for your festival or concert plans!
Gavin DeGraw is a singer, songwriter, pianist, and guitarist. His profile erupted after his song "I Don't Want to Be" was featured as the theme song for the teen soap opera One Tree Hill, which airs on The WB.
Originally, Gavin DeGraw started in Manhattan clubs drawing his hometown fans to small clubs. Over 2004, his profile grew bringing him to other states as he toured the country. He has appeared on television shows such as The Tonight Show With Jay Leno, The Late Show With David Letterman, The Ellen DeGeneres Show, and Live with Regis and Kelly. He has been seen in cameos on Dead Like Me on Showtime, What I Like About You on the WB, and American Dreams.
Hire Gavin DeGraw for your very special event or occasion!
DeGraw's effortlessly intimate, and emotionally intense live performances continue to build a strong fan base. He writes lyrics that muse on life and love with a hard-won insight. He sings his songs in a gently raspy, effortlessly emotive voice that carries a level of emotional depth that's remarkable, conveying the elation of love and the pain of heartbreak with equal assurance.
Gavin DeGraw has maintained a close and abiding relationship with music for most of his life. Growing up in a musical family in the Catskill Mountains region of upstate New York, he was raised to regard music as part of the fabric of everyday life rather than a remote show-business ideal. He began singing and playing piano at the age of eight. As a teenager, he experienced a personal epiphany when he discovered Ray Charles and Sam Cooke, whose combination of personal charm and emotional commitment struck a chord in the budding musician.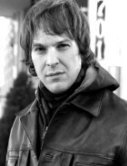 Hire Gavin DeGraw.
In his teens, Gavin DeGraw played in cover bands with his older brother Joey, and it was at his brother's urging that he first attempted writing his own songs. Gavin attended Ithaca College on a music scholarship, but found himself spending more time in his dorm room writing songs than attending classes, and dropped out after one semester.
He then moved to Boston, where he attended the prestigious Berklee College of Music while singing in a rock band and playing solo gigs on the side. Still feeling restricted by the regimentation of institutional education, he left Berklee after a year and returned home, where he worked various manual jobs while hatching plans to follow his muse to New York City.
After relocating to Manhattan in March 1998, Gavin DeGraw almost immediately began making substantial career inroads, gradually and organically laying the groundwork for a musical career. "I kept having small successes," he recalls, "just things like applause from small audiences, or people saying they'd heard about me. Those tiny bits of recognition were fuel for me to continue, and made me feel like I was on the right track."
Within a few months of his arrival, Gavin faked his way into an open-mic night at Wilson's, the noted Upper West Side ballroom, and wowed the audience to such a degree that the club's owner, Debbie Wilson, signed on as his manager the following day. Almost immediately, word of the talented newcomer began to spread through New York's music community, and the quality of his performances lived up to the buzz.
Alternating between playing solo at the piano and playing guitar in front of a rocking band, Gavin DeGraw augmented his impressive originals with impassioned covers of classic tunes like Sam Cooke's "A Change Is Gonna Come," Marvin Gaye's "Let's Get It On" and Leonard Cohen's "Hallelujah."
"When I first heard Gavin DeGraw perform, after the first song which was 'More Than Anyone', I turned to Debbie (his manager) and said I need to sign this guy right now," says Randy Sabiston, Senior Director of A&R at Warner Chappell. "Gavin is a truly special songwriter and as a publisher I didn't need to mull it over in my head, it was instant, a no brainer."
Early on, Gavin DeGraw was offered a deal by a major label. Rather than succumb to the obvious temptation, he chose to decline the offer and continue his development as a songwriter and performer, while paying the rent by working as a waiter and newsstand clerk. His reputation and his audience continued to grow. He augmented his club shows with higher-profile appearances at larger venues, like Irving Plaza (where he opened a special Valentine's Day show for Jonatha Brooke). He eventually signed a major publishing deal with industry giant Warner/Chappell, and released a homespun six-song indie CD, "Gavin Live," recorded on stage at his frequent haunt, Wilson's.
In the spring of 2002, following a sold-out showcase at New York's Joe's Pub, Gavin DeGraw signed with J Records and began work on "Chariot" with producer Mark Endert, whose extensive resume includes work with the likes of Fiona Apple, Tonic and Ours. Recorded far from DeGraw's East Village stomping grounds at Los Angeles' legendary Sunset Sound studio, the album finds Gavin fronting a solid, inventive studio band consisting of guitarist Michael Ward (Wallflowers, John Hiatt), drummer Joey Waronker (Beck, R.E.M.) and longtime DeGraw cohort, Alvin Moody, on bass.
"Chariot"'s depth and focus attest to Gavin's clear vision of his identity as an artist. "I wanted to create something that was timeless rather than fashionable," he explains. "I was really concerned with developing a sound that wasn't disposable. I didn't want to have too much glitter on me."
"I'm not that interested in being liked for the wrong reasons," he states. "I'm more concerned with just getting something positive out there. And hopefully people will recognize that it's honest and respond to that, rather than feeling like it's something they've been told is supposed to be cool. I'd rather be judged by how it makes people feel when they hear it. Writing and playing songs and making a connection with people - those things make a lot more sense to me than trying to be the Next Big Thing."
Gavin DeGraw has toured with such acts as The Barenaked Ladies, Butterfly Boucher, The Allman Brothers Band, Marc Broussard, and Maroon 5.
Celebrity fans of DeGraw's music include Elton John, John Mayer, Zach Braff, and Mandy Moore.
Hits include: "I Don't Want To Be",
"In Love With A Girl", "Follow Through",
"Not Over You", "We Belong Together",
"Cheated On Me", "Best I Ever Had",
"Make a Move", "Fire", "Chariot",
"She Sets the City on Fire",
"Making Love With the Radio On".
Hire Gavin DeGraw for your party or event!
Gavin DeGraw may be available for your next special event!
Book Gavin DeGraw, now!
For other great suggestions for booking music acts, look here.

Genre: Rock 1
Genre: Rock 3
Styles:
.Contemporary Singer/Songwriter. / ContemporarySingerSongwriter
.Alternative Pop/Rock. / AlternativePopRock
.Adult Alternative Pop/Rock. / AdultAlternativePopRock
.Pop. / xPop
Blue-Eyed Soul / BlueEyedSoul
Pianist / xPianist


Years active:
x00s, x10s, x20s
1998-present

Born: ..in New York / born nNewYork
Born: ..in South Fallsburg / born SouthFallsburgNY
Born: Feb 4, 1977

Based: ..in US
Based: ..in New York / based nNewYork