How To Book Guster For Your Event
Guster may be available for your next special event!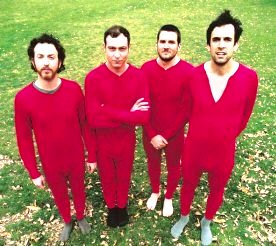 Guster was formed in 1992 when Ryan Miller (vocals, guitars), Adam Gardner (vocals, guitars) and Brian Rosenworcel (percussion) met as freshmen at Tufts University.
The band soon began playing live gigs around Boston, winning a grass-roots, peace-spreadin' following and a handful of Boston Music Awards.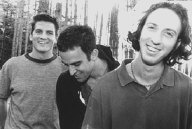 In 1994 the band hired Boston producer Mike Deneen ("Letters to Cleo," "Morphine," "Aimee Mann") to produce their debut album, "Parachute". The following year they appeared on the nationally distributed "AWARE Compilation, Vol. 3".
Early in 1997, Guster self-released "Goldfly," an album that earned the trio a Boston Music Award in 1997 for "Independent Record of the Year." Named the Best Live Act at the Boston Music Awards in 1997, Guster was hailed as one of the greatest independent successes of the 1990s, achieving a reputation as one of the most reputable unpromoted bands of the decade.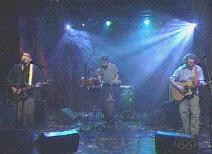 Guster signed to Sire/Hybrid Records, who re-released "Goldfly," to much success. The album produced the alt-radio track, "Airport Song."
In February 1999, Guster entered the studio with producer extraordinaire Steve Lillywhite (U2, Peter Gabriel, Leonard Cohen, XTC). The result, "Lost and Gone Forever," hit record store shelves in late September of that year.
Hit songs include --
Do You Love Me
Amsterdam (Gonna Write You A Letter)
Fa Fa (Never Be The Same Again)
Careful
Airport Song
Other notable songs include --
Barrel of a Gun
Ramona
Great Escape
Happier
Window
Center of Attention
X-Ray Eyes
Getting Even
What You Wish For
Guster may be available for your next special event!

Genre: Rock 3
Styles:
.Indie Pop. / IndiePop
.Post-Grunge. / PostGrunge
.Indie Rock. / IndieRock
.Jangle Pop. / JanglePop
.Folk-Rock. / FolkRock
.Alternative Pop/Rock. / AlternativePopRock
.Alternative/Indie Rock. / AlternativeIndieRock


Years active:
x90s, x00s, x10s, x20s
1992-present

Formed: ..in Massachusetts / formed nMassachusetts
Formed: ..in West Somerville / formed WestSomervilleMA
Formed: in 1992

Based: ..in US
Based: ..in Massachusetts / based nMassachusetts
Based: ..in Boston / based BostonMA