How to Hire HATEBREED For Your Event!
Popular requests:
BOOKING FEE (booking price, booking cost).
Hatebreed is an American metalcore band from Bridgeport, Connecticut, formed in 1994. The band released its debut album, Satisfaction is the Death of Desire, in 1997, which gave the band a cult following. Combining elements of hardcore and heavy metal, the band is often described as a metalcore, hardcore punk, and beatdown hardcore band.
Tours with heavy metal bands, such as Slayer, Deftones, Entombed and Napalm Death, influenced their music and brought them to the attention of many non-hardcore fans.
After the release of The Rise of Brutality, the band took part in the 2004 Unholy Alliance tour in Europe with Slayer, Slipknot and Mastodon.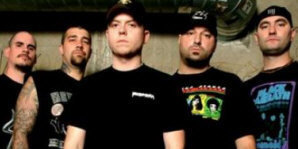 Hire Hatebreed for your festival or concert plans.
In 2010, Hatebreed participated in the third annual Mayhem Festival, alongside 3 Inches of Blood, Shadows Fall, and other bands.
On February 17, 2011, it was announced that Hatebreed would partake in the fourth annual Mayhem Festival to yet again headline the Jägermeister stage for three dates.
Hatebreed also played on the 2013 Vans Warped Tour in Australia alongside bands like Parkway Drive, The Offspring, Simple Plan, The Used, We Came as Romans, Man Overboard, H2O, and many more. They also played the United Kingdom Warped Tour alongside Coheed and Cambria, Rise Against, Enter Shikari, Flogging Molly, Like Moths to Flames, The Wonder Years, Sublime With Rome & much more.
Hatebreed was announced to take part on the 2017 Vans Warped Tour, as they appeared on the Monster Energy Stage alongside other bands, like GWAR, CKY, Carnifex, Municipal Waste, After the Burial, Silent Planet, Anti Flag. Many more groups rounded out the lineup. After touring the early part of 2019 with Obituary, Cro-Mags, Terror, and Fit for an Autopsy, Jamey Jasta said the band will spend the second half of 2019 writing and recording a new album.
The band's ninth studio album, Weight of the False Self, was released on November 27, 2020.
In the summer of 2021, Hatebreed, along with Trivium, served as an opening act for Megadeth and Lamb of God on the "Metal Tour of the Year".
Their discography includes eight studio albums, one cover album, one video album, three extended plays, eight singles and eighteen music videos.
Hire Hatebreed for your party or event!
Hatebreed may be available for your next special event!
Book Hatebreed, now!
For other great suggestions for booking music acts, look here.
Watch videos:
YouTube | Vimeo

Listen to music:
YouTube Music | Spotify