How To Book Heather Headley For Your Event
Heather Headley may be available for your next special event!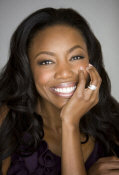 Where can a voice take you? If the singer happens to be Heather Headley, the answer is simply: anywhere! Blessed with a rare musical ability and a gift for connecting with an audience, Heather has won countless converts throughout her storied career as an entertainer. Already a Tony award-winner, Heather now proves herself a wondrously talented R&B solo artist.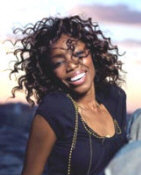 Top producer Dallas Austin said, "Heather is an exceptional artist with a beautiful voice... working with her was truly an enlightening experience," and Jam & Lewis dubbing her "an amazing voice and talent." With her innate gift of song, Heather Headley is certain to captivate R&B for years to come.

Actually, long before now, Heather Headley impressed everyone around her with star potential. Growing up the daughter of pastors at the Barataria Church of God in Trinidad, Heather began competing in performing arts contests at age two, and by age four was playing concert piano. She also was steeped in the calypso, soka, and reggae of the islands, as well as the incomparable R&B music of America, far to the north.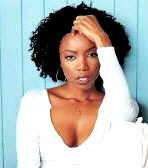 At age 15, Heather and her family left the islands and moved to Fort Wayne, Indiana, where her father secured the pastorship of a local church. Though the culture shock was great at first, Heather graduated from high school and went on to study Communications and Musical Theater at Chicago's Northwestern University.

In 1997, Heather Headley was offered the opportunity to originate the role of Nala, the feisty lioness, in what would become one of the greatest successes of Broadway History - The Lion King. During her run with The Lion King, Disney asked Heather to audition for a new musical, Aida, the classic story of a Nubian princess, written by Elton John and Tim Rice. In February 1998, Heather was offered the title role, for which she won a coveted Tony Award.

The self-proclaimed "Trinimerican" is eagerly looking forward to the next chapter of her life. "I can't wait to tour," says Heather. "I'll drive the bus myself!" Heather has the highest of hopes and the worthiest of ambitions.

The times may be uncertain, but music has always had the power to heal and bring joy, especially in the hands of a brilliant singer like Heather Headley.
Hit songs include --
In My Mind
He Is
I Wish I Wasn't
Me Time
Jesus Is Love
Heather Headley may be available for your next special event!

Genre: R&B
Styles:
.Urban. / xUrban
.Contemporary R&B. / ContemporaryR&B
.Adult Contemporary R&B. / AdultContemporaryR&B
.Soul. / xSoul


Years active:
x00s, x10s, x20s

Born: ..in Trinidad and Tabago
Born: ..in Barataria
Born: Oct 5, 1974

Based: ..in US
Based: ..in New York / based nNewYork