How To Book HERBIE HANCOCK For Your Event!
Herbie Hancock may be available for your next special event!



Growing up in a musical household, Herbie Hancock studied piano from the age of seven and gave his first public performance just two years later.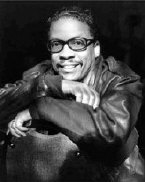 Although he played classical music at his debut, Hancock's interest lay mostly in jazz.
During high school and college he played in semi-professional bands and on occasion accompanied visiting jazzmen, including Donald Byrd. It was with Byrd that Hancock first played in New York, in 1961, recording with him and as leader of his own small group.
Among the tunes on this later album was "Watermelon Man," a Hancock original that appealed to more than the usual jazz audience. A version of the song, by Mongo Santamaría, reached the US Top 10.
During the early and mid-60s Hancock led bands for club engagements and record dates but the move which really boosted his career and international recognition was joining the quintet led by Miles Davis, with whom he stayed for more than five years.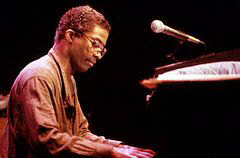 Towards the end of the stint with Davis, the band began its move into jazz-rock.
Herbie Hancock felt comfortable in this style and in 1968 formed a sextet to pursue his own concepts. With musicians such as Julian Priester, Buster Williams and Eddie Henderson, and playing much original material composed by Hancock, the band became one of the most popular and influential of the jazz-rock movement in the early '70s.
From 1969 Hancock made extensive use of electronic piano and other electronic keyboard instruments, including synthesizers.
In 1973 economic pressures compelled Hancock to cut the band to a quartet, which featured Bennie Maupin, who had also been in the bigger group. The new group's music was again fusion, but this time leaned more towards jazz-funk.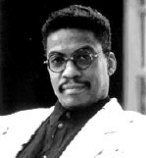 Whether by good fortune or through astute observation of the music scene, Herbie Hancock's first album with the quartet, "Head Hunters," was widely accepted in the burgeoning disco scene and achieved substantial sales.
Throughout the rest of the '70s Hancock's music was concentrated in this area with occasional returns to jazz for record dates.
By the end of the decade, however, his popularity in the disco market was such that he cut down still further on straight jazz performances. Certain albums he made with Chick Corea, and with his own band, V.S.O.P (a re-creation of the Davis quintet except with Freddie Hubbard in place of Miles), suggested that he retained an interest, however peripheral, in jazz.
His numerous disco successes included "You Bet Your Love," a UK Top 20 hit in 1979, and in collaboration with the group Material he recorded "Future Shock." "Rockit," a track from this album reached the UK Top 10 in 1983 and made the top spot in the USA.
In 1986 Herbie Hancock played and acted in the film "'Round Midnight." He also wrote the score, for which he won an Academy Award. Subsequently, he became more active in jazz, touring with Carter Williams, Michael Brecker and others.
Although the career moves made by Hancock over the years have tended to alienate the hardcore jazz fans who applauded his earlier work with Davis, his popularity with the disco and related audiences was not achieved at the expense of quality.
All of his successes in this area have been executed to the highest musical and other professional standards – the pop video accompanying "Rockit" was an award winner. In his use of synthesizers, voice-box and other state-of-the-art electronic devices, Hancock has displayed far-reaching inventiveness, setting standards for the pop industry.
Where his jazz work is concerned, he has displayed an intelligent approach to his material. If the music is often cerebral, it is rarely without heart; indeed, the V.S.O.P. band's recreations have been notable for their integrity and a measure of passionate intensity that at times matches that of the original.
Awards include --
Best Jazz Album ("Gershwin's World")
-- Soul Train Music Awards, 1999
Hit songs include --
Rockit
Magic Number
Go For It
Chameleon
Ready Or Not
Vibe Alive
Autodrive
Stars In Your Eyes
Doin' It
Hard Rock
Palm Grease
Everybody's Broke
Gettin' To The Good Part
Tell Everybody
Lite Me Up
Making Love
I Thought It Was You
Herbie Hancock may be available for your next special event!
Watch videos:
YouTube

Genre: Jazz
Styles:
.Electro. / xElectro
.Modal Music. / ModalMusic
.Hard Bop. / HardBop
.Post-Bop. / PostBop
.Fusion. / xFusion
.Jazz-Funk. / JazzFunk
.Piano Jazz. / PianoJazz
.Pianist. / xPianist


Years active:
x60s, x70s, x80s, x90s, x00s, x10s, x20s

Born: ..in Illinois / born nIllinois
Born: ..in Chicago / born ChicagoIL
Born: Apr 12, 1940

Based: ..in US
Based: ..in California / based nCalifornia
Based: ..in Los Angeles / based LosAngelesCA