How To Book HILARY DUFF For Your Event!
Hilary Duff may be available for your next special event!



How to Hire HILARY DUFF For Your Event!
Hilary Duff began her professional career at age six as a dancer with the Columbus Ballet Met touring company of "The Nutcracker." Soon she landed a role in a television commercial, was bitten by the "acting bug" and quickly racked up a list of television and film acting credits.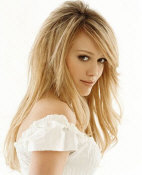 Hire Hilary Duff for your festival or concert plans!
A dynamic young star, Hilary Duff has the title role in Disney Channel's international hit series "Lizzie McGuire" and the lead role in this year's blockbuster "Cadet Kelly," which ranks as Disney Channel's highest rated original movie ever, the top-rated movie on both broadcast and cable television for its premiere week and cable television's highest rated movie in 2002.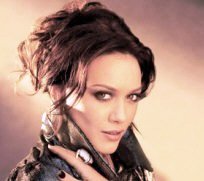 Hire Hilary Duff for your company's special event!
In August 2002, talented Hilary Duff crossed over to other platforms, making her singing debut with the single "I Can't Wait" on the "Lizzie McGuire" soundtrack from Walt Disney Records. The song quickly catapulted up the charts on Radio Disney. Her successful debut was followed with her own Christmas-themed album by Walt Disney Records. On that album, Hilary duets with R&B/pop recording artist Christina Milian and with hip-hop artist, Romeo. She was chosen to perform "The Tiki Tiki Room" on the "Disneymania" album.

Hire Hilary Duff!
In spring 2003, the busy teen actress starred in the Walt Disney Pictures feature film based on "Lizzie McGuire" and in the MGM Pictures feature film "Agent Cody Banks."

Hilary Duff received a nomination as Favorite Television Actress for Nickelodeon's 15th Annual Kids' Choice Awards and accepted the award for "Lizzie McGuire" which was voted Favorite Television Series at the event.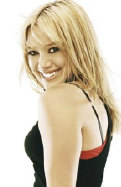 Hire Hilary Duff.

In "Lizzie McGuire," Hilary depicts a tween navigating the turbulence of middle school cliques, trendy styles and rites of passage while her animated, brassy alter ego gives running commentary.
On television, she was featured in the mini-series "True Women" with Dana Delaney and Rachel Leigh Cook, in "Soul Collector" which earned her a Young Artist Award for Best Supporting Actress, and in a guest-starring role on "Chicago Hope."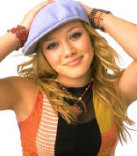 Hire Hilary Duff.

Hilary Duff had roles in the theatrical "Playing by Heart" with Sean Connery, Dennis Quaid and Gena Rowlands, as the friendly ghost's best friend, Wendy, in the successful video release "Casper Meets Wendy," and in the Cannes Film Festival favorite "Human Nature" with Tim Robbins.
Duff has been hailed as an inspiration by subsequent Disney teen stars such as Miley Cyrus, Demi Lovato, Bridgit Mendler and Selena Gomez, and has sold an estimated 15 million records worldwide.

Her discography includes five studio albums, two extended plays (EPs), one live album, four compilation albums, five video albums, 21 singles, four promotional singles, and 16 music videos.

On May 1, 2014, Hilary Duff attended the 2014 iHeartRadio Music Awards where she confirmed that she was working with songwriter Savan Kotecha and English singer Ed Sheeran.

With her debut, Duff's music featured prominent pop and pop rock elements. Duff cited listening to rock music as a child for the main influence behind the theme. She worked heavily with The Matrix for her second studio album, leading critics to compare the effort to releases from artists such as Avril Lavigne, Ashlee Simpson and Lindsay Lohan.

Duff's transition from Disney star to successful singer became a formula that Hollywood Records tried to implement with future acts such as Miley Cyrus, Selena Gomez, Demi Lovato, and Bridgit Mendler among others. Artists such as Miley Cyrus, Selena Gomez, Demi Lovato, Ariana Grande and Keke Palmer have all cited Hilary Duff as having influence on their careers.
Hilary splits her time between homes in Houston and Los Angeles. When she isn't acting and singing, Hilary is involved in sports and volunteer activities. She is an animal rights advocate and enjoys swimming, tumbling, rollerblading, practicing tae-bo, doing yo-yo tricks and walking on her hands! Her favorite hobby is "just hangin' with friends."
Hits include: "Reach Out", "Stranger",
"With Love", "So Yesterday", "Wake Up",
"Sparks", "Come Clean", "Play With Fire",
"Fly", "All About You", "Chasing The Sun".
Hire Hilary Duff for your party or event!
Hilary Duff may be available for your next special event!
Book Hilary Duff, now!
For other great suggestions for booking music acts, look here.

Genre: Rock 1
Styles:
.Teen Pop. / TeenPop
.Dance-Pop. / DancePop
.Pop. / xPop
.Pop/Rock. / PopRock


Years active:
x90s, x00s, x10s, x20s
1993-present

Born: ..in Texas / born nTexas
Born: ..in Houston / born HoustonTX
Born: Sep 28, 1987

Based: ..in US
Based: ..in Texas / based nTexas
Based: ..in Houston / based HoustonTX
Based: and
Based: ..in California / based nCalifornia
Based: ..in Los Angeles / based LosAngelesCA