Visit new page >>>
ICE CUBE
How To Book ICE CUBE For Your Event!
Ice Cube may be available for your next special event!



Hits include: "Steady Mobbin",
"Amerikkka's Most Wanted",
"Check Yo Self", "It Was A Good Day",
"Bop Gun (One Nation)", "Really Doe",
"You Know How We Do It", "Hello",
"Go To Church", "Why We Thugs",
"Pushin' Weight", "Do Ya Thang",
"Until We Rich", "You Can Do It",
"You Know How We Do It", "Wicked".

How to Hire ICE CUBE For Your Event!
Popular requests:
BOOKING FEE (booking price, booking cost)
.
O'Shea Jackson Sr. (born June 15, 1969), known professionally as Ice Cube, is an American rapper, actor, and filmmaker. A native of Los Angeles, Jackson formed his first rap group called C.I.A. in 1986.
In 1987, with Eazy-E and Dr. Dre, he formed the pioneering gangsta rap group N.W.A. As its lead rapper, he wrote some of Dre's and most of Eazy's lyrics on Straight Outta Compton, a landmark album that shaped West Coast hip hop's early identity and helped differentiate it from East Coast rap. His lyrics on N.W.A's 1988 album Straight Outta Compton contributed to gangsta rap's widespread popularity, and his political rap solo albums AmeriKKKa's Most Wanted (1990), Death Certificate (1991), and The Predator (1992) were all critically and commercially successful.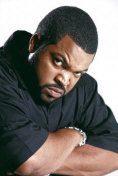 Hire Ice Cube for your festival or concert plans.
In 1995, he also co-wrote and starred comedy film Friday; it premised a successful franchise and reshaped his persona into a bankable movie star. He made his directorial debut with the 1998 film The Players Club, and also produced and curated the film's accompanying soundtrack.
In 2014, Ice Cube appeared on MC Ren's remix "Rebel Music", their first collaboration since the N.W.A reunion in 2000.
In 2016, he was inducted into the Rock and Roll Hall of Fame as a member of N.W.A. That same year Ice Cube performed at Coachella with artists such as LCD Soundsystem, Ellie Goulding, The Kills, Of Monsters and Men, Beach House, Guns N' Roses, CHVRCHES, Sia, Major Lazer, Flume, The 1975 and Rancid.
In 2020, Ice Cube joined rappers Snoop Dogg, E-40, Too Short and formed the supergroup Mt. Westmore. The group's debut album was released on June 7, 2022.
As of 2020, he has appeared in about 40 films, including comedy Three Kings, family comedies like the Barbershop series, and buddy cop comedies 21 Jump Street, 22 Jump Street, and Ride Along.
His discography includes ten studio albums, six compilation albums, one extended play, as well as twelve movie soundtracks.
Hire Ice Cube for your party or event!
Ice Cube may be available for your next special event!
Book Ice Cube, now!
For other great suggestions for booking music acts,
look here.

For more suggestions, proceed to the next page.
Click here --
Rap Music Roster
Or, click on one of the below links --
Music Menu
Fast Index
Entertainers Directory
Home