Richard De La Font Agency, Inc.
Legendary 5-Star Service and Reputation
Providing Excellence in Entertainment Since 1970

Booking Incubus - book metal music artists
Book rap music artists - book Incubus
Brandon Boyd, Mike Einziger, Ben Kenney,
Jose Pasillas, DJ Chris Kilmore
Alternative Pop/Rock, Rap-Rock, Rap-Metal,
Alternative Metal, Funk Metal, Heavy Metal,
Alternative/Indie Rock

Booking Information
About This Company
Metal Music Roster | Rap Music Roster | Alternative Music Roster
Music Menu
Fast Index | Home | Search
Printable Page
---
Visit new page >>>
INCUBUS
How To Book INCUBUS For Your Event!
Incubus may be available for your next special event!





Hits include: "Anna-Molly",
"Drive", "Megalomaniac", "Stellar",
"Wish You Were Here", "Circles",
"Pardon Me", "Talk Show On Mute",
"Warning", "Dig", "Oil And Water",
"Nice To Know You", "Make A Move",
"Love Hurts", "Black Heart Inertia",
"Absolution calling", "Nimble Bastard",
"Adolescents", "Our Love",
"Promises, Promises".
How to Hire INCUBUS For Your Event!
Incubus is an American rock band from Calabasas, California. The band was formed in 1991 by vocalist Brandon Boyd, lead guitarist Mike Einziger, and drummer José Pasillas while enrolled in Calabasas High School and later expanded to include bassist Alex "Dirk Lance" Katunich, and Gavin "DJ Lyfe" Koppell; both of whom were replaced by bassist Ben Kenney and DJ Kilmore, respectively.

Incubus has attained commercial success, reaching multi-platinum sales, as well as releasing several successful singles.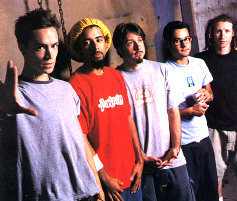 Hire Incubus for your festival or concert plans!
Vocalist Brandon Boyd and drummer Jose Pasillas went to elementary school together. In middle school, they met guitarist Mike Einziger, who spent most of his time playing guitar in his bedroom. Then, in high school, the trio became friends with bassist Alex Katunich, who was playing in a jazz band. In 1991, in the 10th grade, the four friends from Calabasas, California, decided to form a band simply because they loved to play music – Incubus (Latin for nightmare).

In July of 1997, Incubus collaborated with DJ Greyboy to put the song "Familiar" on the Spawn Soundtrack. On this CD were a bunch of great bands – from KoRn, to Filter, to Metallica.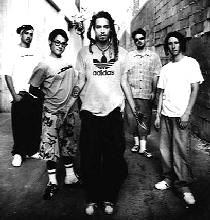 Hire Incubus for your company's special event!
In September of 1997, the band headed out with 311 and Sugar Ray. They were only supposed to be on the first leg of the tour. Things went so well and the response to Incubus was so great, they were asked to stay on for the remainder of the tour. While touring the US and Europe, fans of 311 and Sugar Ray saw Incubus and were amazed.
In February of 1998, the band asked their DJ, DJ Lyfe (Gavin), to leave the band. They asked DJ Kilmore (Chris) to fill the position. After this very productive tour and DJ replacement, the band began tours with many bands – Snot, Hed(pe), System of a Down, Limp Bizkit, and others.
On October 26, 1999, Incubus released Make Yourself. Immediately after the release of Make Yourself, the band headed on tour with Primus and Buckethead. After releasing "Pardon Me" as a single and having MTV pick it up as buzzworthy and Spankin' New Music, the band headed out on the Sno-Core Tour with System of a Down, and Mr. Bungle. During this time, "Pardon Me" was being played all over the country.
In the fall of 2000, the band went on tour with The Deftones and Taproot. The band re-released the album Fungus Amongus on November 7th, 2000 with the same artwork, and track-listing as before. During the same year Incubus began touring once more with Hundred Reasons in Europe. At this time, the band was invited to play with the Area 1 Festival, which featured Moby, Outkast, The Roots, Paul Oakenfold, Carl Cox, and Nelly Furtado. Make Yourself was certified double-platinum, selling 2 million copies. The band got to play their first shows in Australia and Japan, before returning to the United States to begin their headlining tour with their long-time friends from California, Hoobastank. Meanwhile, the band's video for "Drive" was nominated for an MTV Video Music Award in the category of Best Group Video.
To begin 2002, Incubus was No. 9 with "Drive", No. 12 with "Stellar", No. 20 with "Wish You Were Here", No. 75 with "Nice To Know You" and No. 31 with the album Morning View.
On January 24, 2002, MTV's TRL premiered the "Nice to Know You" video, and Boyd called in from Europe where the band was on tour with 311 and Hoobastank. The band was then featured on MTV's Becoming, TRL, The Tonight Show with Jay Leno, and played the Late Show with David Letterman on February 14, 2002, all before heading off to play dates in Japan and Australia for the remainder of February and March.
In February and March 2008, Incubus hit the road again starting in New Zealand and headlining the Soundwave festival in Australia alongside the Offspring and Alexisonfire, and toured Asia performing to sell-out crowds. In April, Incubus performed at the Festival Imperial in Costa Rica, along with the bands the Smashing Pumpkins and Duran Duran, and later in Venezuela at the Poliedro de Caracas. Incubus also performed a number of shows throughout Europe this summer including the Rock am Ring and Rock am Park Festivals in Germany, the Nova Rock Festival in Austria, Pinkpop Festival in the Netherlands and the Download Festival in England.
In July 2008, the band played in a VH1 tribute to the Who alongside Foo Fighters, Pearl Jam and the Flaming Lips.
A summer 2017 tour was announced with Jimmy Eat World and Judah & the Lion supporting, and was followed by a world tour across several continents including South America, Asia, and Europe.

Their influences include Faith No More, Mr. Bungle, Red Hot Chili Peppers, Alice in Chains, Ani DiFranco, Stone Temple Pilots, Primus, Fishbone, Suicidal Tendencies, Beastie Boys, Soundgarden, Rage Against the Machine, The Police, Jane's Addiction, and Phish.
Hire Incubus for your party or event!
Incubus may be available for your next special event!
Book Incubus, now!
For other great suggestions for booking music acts, look here.

Genre: Rock 2
Genre: Rock 3
Genre: Rap
Styles:
.Alternative Pop/Rock. / AlternativePopRock
.Alternative/Indie Rock. / AlternativeIndieRock
.Rap-Rock. / RapRock
.Rap-Metal. / RapMetal
.Alternative Metal. / AlternativeMetal
.Funk Metal. / FunkMetal
.Heavy Metal. / HeavyMetal


Years active:
x90s, x00s, x10s, x20s
1991-present

Formed: ..in California / formed nCalifornia
Formed: ..in Calabasas / formed CalabasasCA
Formed: in 1991

Based: ..in US
Based: ..in California / based nCalifornia

---
Concert Schedule – by Ticketmaster
Concert Schedule – by Live Nation

---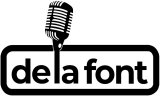 Booking Information
Music Menu
Fast Index | Home | Search
Frequently Asked Questions About How To Hire INCUBUS for a private party or special event.
HOW TO BOOK INCUBUS?
(i.e., how to hire INCUBUS for an event)
You are currently on the official site of De La Font Agency. For more than 50 years, we have successfully helped official talent buyers around the world secure quality talent.
We welcome the opportunity to be of service to you. Let's do this the right way! Let's save you time and frustration!
Simply click on the "Let's Get Started!" link found on this page. Then, send us your request for booking information.
Include information about your plans for your event and how taking steps to hire INCUBUS (or someone similar) might be of special interest.
If you decide you want to look at other names, simply include your talent-fee budget range and indicate that you want to see who else you might be able to afford with such a budget. We can send you a list of names that are affordable and in the style of music you prefer. We hope to save you time and frustration!
HOW MUCH DOES IT COST TO BOOK/HIRE INCUBUS?
(i.e., what is the booking fee to hire INCUBUS for an event?)
(i.e., what is INCUBUS booking fee to perform at an event?)
Official booking fees for INCUBUS, or any other celebrity, are determined based on a number of factors and may change at anytime without prior notice.

Factors influencing pricing vary and may include date, location, type of event, whether a private party or a public concert, the artist's calendar, whether the artist is on tour or not, how well tickets are selling at the artist's concerts, the current demand for the artist's music, market activity, etc.

As you might expect, the more in-demand the artist is, the more buyers are prepared to pay. Of course, this causes the artist's price to increase as the artist becomes more popular or decrease when becoming less popular.

Exclusive agents with exclusive representation frequently quote a range instead of a specific price, since changes can occur at anytime. Generally, the artist's manager has a role in the decision to accept any particular offer from a talent buyer.

To learn the most current artist's pricing, or the estimated artist's fee for your particular event, simply click on the "Let's Get Started!" link found on this page. Then, send us your request for booking information.
IS INCUBUS AVAILABLE TO WORK MY EVENT?
(i.e., what is INCUBUS's availability?)
To learn the artist's current availability for your special event, simply click on the "Let's Get Started!" link found on this page. Then, send us your request for booking information.

Once we have your event/party information, we will be better able to assist you with putting your entertainment talent booking plans in place as your entertainment consultant. Let's get this done right! We look forward to working with you!

This is the month of June update of this page. Incubus booking agent available. Incubus cost, Incubus booking fee and Incubus booking price are available.
---