How To Book LA INDIA For Your Event!
La India may be available for your next special event!



"The Princess of Salsa"
How to Hire LA INDIA For Your Event!
Popular requests:
BOOKING FEE (booking price, booking cost).
LATIN GRAMMY award winning Linda Viera Caballero, better known as La India, is a Puerto Rican singer and songwriter of salsa, house music and Latin pop.
In 1992, when Eddie Palmieri walked into the studio to listen to the Goddess of House Music he had heard so much about, he knew that a star was about to be born. Together, they recorded an amazingly popular album "Llegó La India Via Eddie Palmieri." This is how she arrived in the eyes of the Latin Music world.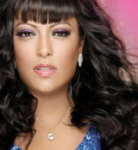 Hire La India for your festival or concert plans!
Linda Caballero, best known as La India, was born in Rio Piedras (Puerto Rico) but grew up in South Bronx, New York. La India grew up in a very poor family and singing was the only way to get out of the ghetto. Linda began singing at the age of 6. Her major influences were Ella Fitzgerald and Celia Cruz.
La India's career began at age 15 when she was a model. Her musical talent was discovered while auditioning for the popular group T.K.A. She joined this group and toured the United States with them. Her career as a soloist began with internationally-renowned producers: "Little" Louie Vega and John "Jellie Bean" Benítez. With the help of these producers, India reached #1 on the Billboard Dance charts with such hits as "Love And Happiness."

Hire La India for your special event!
In 1994, this indisputably fantastic performer of Latin music released her record breaking album, "Dicen Que Soy." The result was four #1 Billboard Tropical Singles and six Top Ten, as well as achieving Quadruple Platinum sales in the United States and Puerto Rico alone. The album's success led to a two year concert tour of every major U.S. city in the Latin market, as well as tours throughout Latin America, Europe and Asia.
Throughout her career, India's visibility in the recording studios, radio and within the retail and print media has been unstoppable. She has been part of many major independent projects such as: "Jazzin'," the hit Jazz album with Tito Puente and the Count Basie Orchestra, "La Combinación Perfecta," where she participated in a duet with one of salsa's most popular artists Marc Anthony, "Voces Unidas," (A production inspired by the Atlanta Olympics) where India recorded a song titled "Banderas," the "Nuyorican Soul" album with the song "Runaway" which also had a hit-video that put India's face on TV all over the world, rap artist Puff Daddy sampled "No Me Conviene" on "Señorita" a track featured on the soundtrack of the movie "No Way Out," and her more recent collaboration with Salsa super-star Oscar D'León on the tune "Hazme El Amor."

Hire La India.
In addition, India has written material for other artists such as Marc Anthony, Barbara Tucker and Xavier Gold. India has also done background vocals for other productions such as: the soundtrack of "The Mambo Kings" (on the song "Ran Kan Kan" with Tito Puente), Marc Anthony's "Ride on the Rhythm," and "Voices in Mind" by Voices. In short, India has enhanced her abilities through her collaborations with many other artists of different music genres.
With "hit" releases in the Dance, Jazz, R&B and Tropical genres, India's artistic abilities, fierce versatility and singular style prove to be unmatched, not only in the Latin market, but any other genre that she undertakes. She expertly takes her listener into her soul, from a New York City Latina who is caring, talented, bold, passionate and rebellious.
La India has been nominated for both Grammy and Latin Grammy Awards, winning the Latin Grammy Award for Best Salsa Album for the Intensamente La India Con Canciones De Juan Gabriel album.
La India released her tenth studio salsa album "Intensamente Con Canciones de Juan Gabriel" on Top Stop Music in 2015. It includes duets and solo pieces by both artists. This album was number one on Billboard's tropical chart for a consecutive four weeks. One song in particular, "Ahora Que Te Vas" quickly rose to number one on Billboard's tropical chart. With this song, La India became the Latino woman with the most-ever number ones, a record previously held by Gloria Estefan.
Hit songs include --
Ese Hombre
Mi Mayor Venganza
Nunca Voy a Olvidarte
Sedúceme
Traición
Me Canse de Ser la Otra
Que Ganas de No Verte Mas
Solamente Una Noche
Hielo
Costumbres
Soy Mujer
The Lover Who Rocks You (All Night)
Dicen Que Soy
Lagrimas
Soy Diferente
O Ella O Yo
Sola
Me Canse de Ser la Otra
Si Tu Eres Me Hombre
Dancing on the Fire
Right from the Start
Hire La India for your party or event!
La India may be available for your next special event!
Book La India, now!
For other great suggestions for booking music acts, look here.

Genre: Latin
Styles:
.Tropical. / xTropical
.Hi-NRG. / HiNRG
.Latin Jazz. / LatinJazz
.Salsa. / xSalsa
.Latin Pop. / LatinPop
.House. / xHouse
.Club/Dance. / ClubDance
.World Fusion. / WorldFusion


Years active:
x80s, x90s, x00s, x10s, x20s
1985-present

Born: ..in Puerto Rico / born nPuertoRico
Born: ..in Rio Piedras / born RioPiedrasPR
Born: Mar 9, 1969

Raised: ..in New York / nNewYork
Raised: ..in New York City / NewYorkNY
Raised: ..in the Bronx / BronxNY

La India --
Based: ..in Puerto Rico / based nPuertoRico

Artist's band --
Based: ..in New York / based nNewYork