How To Book The INDIGO GIRLS For Your Event!
The Indigo Girls may be available for your next special event!



Hits include: "Shame On You",
"Hammer and Nail", "Closer To Fine",
"Least Complicated", "Galileo",
"Peace Tonight", "Shed Your Skin",
"Fill It Up Again", "Dear Mr. President".
How to Hire INDIGO GIRLS For Your Event!
Popular requests:
BOOKING FEE (booking price, booking cost).
Hire Indigo Girls: GRAMMY AWARD winning Indigo Girls are an American folk rock music duo from Atlanta, Georgia, consisting of Amy Ray and Emily Saliers.
The two met in elementary school and began performing together as high school students in Decatur, Georgia, part of the Atlanta metropolitan area. They started performing with the name Indigo Girls as students at Emory University, performing weekly at The Dugout, a bar in Emory Village.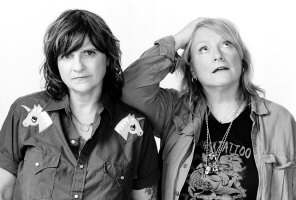 Hire Indigo Girls for your festival or concert plans!
In 1990, they won a Grammy Award for Best Contemporary Folk Album. They were also nominated for Best New Artist (but lost to Milli Vanilli who eventually had their award revoked).
The Indigo Girls have toured as a duo and with a band. In 1990, they toured with Atlanta band the Ellen James Society backing them; they have also toured with side players, with one distinct group from 1991 to 1998, a second from 1999 to 2006, and a third from 2012 onwards.
After more than two decades and eight studio albums together, Amy Ray and Emily Saliers, known to their legion of fans as Indigo Girls, have played thousands of shows. They've operated within the music industry, without ever being a product of that industry, gaining the respect of their peers, not to mention an extremely loyal fan base.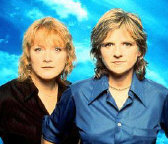 Hire Indigo Girls for your very special event or occasion!
Regardless of which way the pop culture breezes are blowing, who is topping the pop charts, who is dominating fashion magazine covers, or who is getting played on the radio, Indigo Girls' concert experience remains a constant. Catch a show in any given city in America and you will understand the meaning of an enduring artist-audience bond that has been developed without marketing gurus, corporate tie-ins or spin doctors. Indigo Girls have thrived through flirtations with the mainstream as well as when the media spotlight was pointed elsewhere.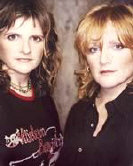 Hire Indigo Girls.
Whether it is staged at a campus coffeehouse or a sold-out Madison Square Garden, each Indigo Girls' show conveys their passion for fresh musical ideas, their respect for their audience and each other, their commitment to peace and social justice, and especially their unflagging enthusiasm for live performance.
Amy and Emily have bravely and faithfully committed their voices, time, and money to the issues that concern them most – among them women's rights, protection of the environment, the rights of Indigenous peoples, gay and lesbian rights, and gun control – creating a presence and impact outside conventional boundaries of the music world. "The most natural thing in the world for us is to marry social activism with our music because our music is so deeply rooted in life issues," says Emily.
Hire Indigo Girls for your party or event!
Indigo Girls may be available for your next special event!
Book Indigo Girls, now!
For other great suggestions for booking music acts, look here.

Genre: Rock 1
Genre: Rock 3
Genre: Folk
Styles:
.College Rock. / CollegeRock
.Adult Alternative Pop/Rock. / AdultAlternativePopRock
.Alternative/Indie Rock. / AlternativeIndieRock
.Contemporary Singer/Songwriter. / ContemporarySingerSongwriter
.Alternative Folk. / AlternativeFolk
.Contemporary Folk. / ContemporaryFolk


Years active:
x80s, x90s, x00s, x10s, x20s
1985-present

Formed: ..in Georgia / formed nGeorgia
Formed: ..in Decatur / formed DecaturGA
Formed: in 1985

Based: ..in US

Tag: .Orchestra charts available. / OrchestraCharts