Visit new page >>>
IVY QUEEN
How To Book IVY QUEEN For Your Event!
Ivy Queen may be available for your next special event!



"La Reina del Reggaeton"
"The Queen of Reggaeton"
Hits include: "Cuentale",
"Dime", "Dile", "Que Lloren",
"Te He Querido, Te He Llorado",
"En Que Fallamos", "In the Zone",
"No Hacen Na", "Quiero Bailar",
"Libertad", "Sentimiento", "787"
"La Vida Es Así", "No Hay",
"Ámame o Mátame", "Un Baile Más",
"Peligrosa", "Next", "Pa Mi",
"Dime Si Recuerdas".
How to Hire IVY QUEEN For Your Event!
Popular requests:
BOOKING FEE (booking price, booking cost).
Martha Ivelisse Pesante Rodríguez, known professionally as Ivy Queen, is a Puerto Rican singer, rapper, songwriter, and actress. She is considered one of the pioneers of the reggaeton genre, commonly referred to as the Queen of Reggaeton.
Ivy Queen did not rise to fame until she moved to an independent record label to release her third studio album, Diva, in 2003. Queen's albums Diva, Flashback, and Sentimiento have all been awarded Gold and Platinum record status by the Recording Industry Association of America (RIAA). Her seventh studio album, Drama Queen, was released in 2010, and spawned a top ten single, "La Vida es Así". It was followed by the Grammy Award-nominated Musa in 2012. Queen's recordings often include themes of female empowerment, socio-political issues, infidelity, and relationships.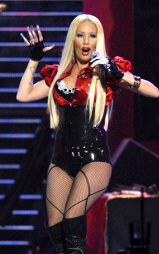 Hire Ivy Queen for your festival or concert plans!
Drama Queen sold 3,000 units in its first week and dominated urban album sales for nine consecutive weeks. It debuted and peaked at number 163 on the US Billboard 200 chart, number three on Top Latin Albums, and number 18 on Rap Albums. Drama Queen received a nomination for Best Urban Music Album at the 2011 Latin Grammy Awards, which was won by Calle 13 for Entren Los Que Quieran.
Ivy Queen received two nominations at the 2011 Latin Billboard Music Awards for Hot Latin Songs Artist of the Year, Female and Top Latin Albums Artist of the Year, Female. Shakira won both awards.
Ivy Queen's musical style is classified as reggaeton—an urban genre with roots in Latin and Caribbean music. However, Queen also performs in several other genres including hip-hop, salsa, merengue, and bachata. Yoselín Acevedo of People en Español said that "'Cosas De La Vida'—which isn't her first bachata song, shows that other than being the 'Queen of Reggaeton' she can also easily convert herself into the 'Queen of Bachata'.
Ivy Queen has also recorded salsa tracks, beginning in 2005 with "Amiga No Pienses" and "Yo Lamento", and in 2007 with "Si Eres Tú" which she recorded in a "big-band Salsa" style. She worked with salsa singers La India on "Cuando Hieres A Una Mujer" and Víctoria Sanabría on "No Te Quiero".
Ivy Queen cites Celia Cruz, La Lupe, and other "classic Salsa singers" as inspirations for her style of hip-hop music. Her main influence is Selena, to whom she pays tribute on her fifth studio album, Flashback, with a "reggaeton-ed up twist" on "Si Una Vez". She also said she enjoyed the songs "Como La Flor" and "La Carcacha".
Ivy Queen told Ramiro Burr of the Houston Chronicle, "I admired Selena because she had that famous crossover success, but sadly she never got to enjoy it," she said. According to Allmusic, she takes influences from Jennifer Lopez, Queen Latifah, Gloria Estefan, Madonna and Salt-N-Pepa.
Ivy Queen cites fellow American rapper Missy Elliott as an influence as well.
Hire Ivy Queen for your party or event!
Ivy Queen may be available for your next special event!
Book Ivy Queen, now!
For other great suggestions for booking music acts, look here.
Listen to music:
YouTube Music | Spotify

For more suggestions, proceed to the next page.
Click here --
Latin Music Roster
Or, click on one of the below links --
Music Menu
Fast Index
Entertainers Directory
Home