How To Book JACI VELASQUEZ For Your Event!
Jaci Velasquez may be available for your next special event!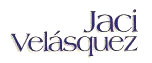 Jaci Velasquez is one of the world's most successful and beloved Christian/Latin/pop singers. For proof, look no further than her 2 Latin Grammy nominations, 3 English Grammy nominations, 5 Latin Billboard Award nominations, her Latin Billboard Female Pop Album of the Year award, 6 Dove Awards, El Premio Lo Nuestro Award for New Artist of the Year, Soul to Soul Honors and an American Music Award nomination.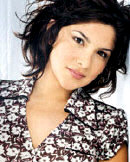 Jaci has sold more than 3.5 million albums, garnered 3 RIAA certified Platinum recordings, 3 RIAA certified Gold recordings, 16 #1 radio hits and has graced more than 50 magazine covers. Her resume includes ad campaigns for Pepsi, Doritos, Target, Frizz-Ease and Helzberg Diamonds.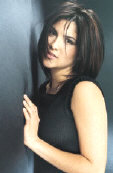 Jaci's talent began to emerge before she could talk or walk. She was just a baby in a crib when her parents realized she had rhythm as she snapped her fingers in time to the music they were playing in the other room. Then, they realized she could sing. In church one Sunday, the powerful voice belting out "Our God Reigns" turned out to be two-year-old Jaci's, emanating not from the choir loft but the nursery. She made her solo debut at age three. At age nine, not even a mysterious hearing loss (from which she quickly recovered) could stand in the way of her destiny. She began traveling and singing with her family.
At age 14, Jaci's big break came when the Velasquez family band was performing in Houston. The pastor of an area church called Mike Atkins Management to let them know there was a "bright new talent" in Houston. Two years later Atkins became her manager.
At the age of 14, Jaci Velasquez signed to Myrrh Records. By the time she was 16, she had a hit CD. Her first album "Heavenly Place" debuted in the top 10 of SoundScan's Christian music chart in 1997 and spent 83 weeks on Billboard's Heatseekers chart. It garnered Jaci her first Platinum record, earning her the title of "the fastest selling solo debut artist in the history of Christian music."
Her sophomore release, 1998's "Jaci Velasquez," debuted at #1 on Billboard's Christian Music Album Sales Chart and spent 16 consecutive weeks on Billboard's "Top 200 Albums" chart. Every single from both of these discs went to the top of the AC airplay charts. In 1999, to honor her grandparents and her Mexican/Spanish heritage, Jaci Velasquez released her first Spanish-language project, "Llegar a Ti," for Sony Discos. It, also, became a hit, helping her reach a larger audience than ever before.
Her Latin recordings gathered some of the Latin music industry's most prominent record producers, including Rudy Perez, Desmond Child, Emilio Estefan Jr. and Alejandro Jaen.
"Doors have been opened for me to bring the message of Christ to the Latin audience," Jaci says, grateful that a new audience beyond the walls of the church embraced many of the same songs her Christian listeners drove to the top of sales and airplay charts.
It is not only a Latin audience she wants to reach. Jaci Velasquez reaches out to young people of all races and backgrounds with a message of abstinence - that "True Love Waits," as the name of one organization she supports so aptly puts it. "Relationships come and go, but what matters most is your longstanding relationship with Christ," she tells concertgoers. It's a message that Jaci puts into practice in her own life.
"I try to let my records reflect who I am," muses Jaci, "because I think songs are soundtracks for life. Life is very good."

"I want it to be crystal clear to people that I am who Christ has made me to be, and I'm attempting to follow in His footsteps." - Jaci Velasquez
Hits include: "Como Se Cura Una Herida",
"Llegar A Ti", "No Hace Falta Un Hombre",
"No Me Rendire", "Un Lugar Celestial",
"Love Will Find You (Llegar A Ti)",
"Dejame Quererte Para Siempre", "Solo Tu",
"Give Them Jesus", "De Creer En Ti".
Jaci Velasquez may be available for your next special event!
Watch videos:
YouTube

Genre: Gospel
Genre: Latin
Styles:
.CCM. / xCCM
.Latin Pop. / LatinPop
.Indie Pop. / IndiePop


Years active:
x90s, x00s, x10s, x20s

Born: ..in Texas / born nTexas
Born: ..in Houston / born HoustonTX
Born: Oct 15, 1979

Based: ..in US