How To Book JACK JOHNSON For Your Event!
Jack Johnson may be available for your next special event!




How to Hire JACK JOHNSON For Your Event!
Popular requests:
BOOKING FEE (booking price, booking cost).
Jack Johnson (born May 18, 1975) is an American singer-songwriter, filmmaker, and former professional surfer.
Johnson is known primarily for his work in the soft rock and acoustic pop genres. In 2001, he achieved commercial success after the release of his debut album, Brushfire Fairytales. Johnson has reached number one on the Billboard 200 chart with his albums Sing-A-Longs and Lullabies for the film Curious George in 2006, Sleep Through the Static in 2008, To the Sea in 2010 and From Here to Now to You in 2013. His album In Between Dreams peaked at number two on the chart in 2005 and again in 2013.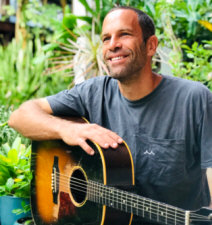 Hire Jack Johnson for your festival or concert plans!
Jack Johnson credits his songwriting influences as Bob Dylan, Jimi Hendrix, Radiohead, Otis Redding, G. Love and Special Sauce, Ben Harper, Sublime, The Beatles, Bob Marley, Neil Young, and A Tribe Called Quest. Johnson names Jimi Hendrix as his all-time favorite guitarist.

His discography includes eight studio albums, one soundtrack album, one remix album, two live albums, two extended plays (EPs), twenty-one singles and four video albums.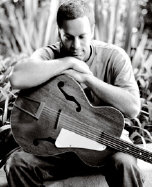 Hire Jack Johnson.
Jack Johnson's first album was the result of his primary hobbies, film-making and surfing. He used his songs in his personal surf videos, and released a soundtrack accompanying his film Thicker Than Water. His first commercial record was Brushfire Fairytales, and the highest selling of his albums is In Between Dreams. All of Johnson's albums have been released through his personal record label, Brushfire Records.

As of 2010, Johnson had sold 10.8 million copies of albums in the United States according to Nielsen SoundScan. As of 2015, Johnson has sold 20 million albums worldwide.
Hits include: "Flake", "Upside Down", "If I Had Eyes", "Sitting, Waiting, Wishing", "Bubble Toes", "The Horizon Has Been Defeated", "Good People", "Hope", "Imagine", "Breakdown", "Better Together", "At or With Me", "You and Your Heart", "From the Clouds", "I Got You", "Big Sur", "Don't Let Me Down", "If Ever", "One Step Ahead".
Hire Jack Johnson for your party or event!
Jack Johnson may be available for your next special event!
Book Jack Johnson, now!
For other great suggestions for booking music acts, look here.

Genre: Rock 1
Styles:
.Adult Alternative Pop/Rock. / AdultAlternativePopRock
.Contemporary Singer/Songwriter. / ContemporarySingerSongwriter
.Acoustic Guitar. / AcousticGuitar
.Soft Rock. / SoftRock
.Folk-Rock. / FolkRock
.Surf. / xSurf
.Acoustic. / xAcoustic


Years active:
x90s, x00s, x10s, x20s
1992-present

Born: ..in Hawaii / born nHawaii
Born: ..in Oahu / born OahuHI
Born: ..in Haleiwa area / born HaleiwaHI
Born: May 18, 1975

Based: ..in US
Based: ..in Hawaii / based nHawaii
Based: ..in Oahu / based OahuHI