Visit new page >>>
JADAKISS
How To Book JADAKISS For Your Event!
Jadakiss may be available for your next special event!



How to Hire JADAKISS For Your Event!
Popular requests:
BOOKING FEE (booking price, booking cost).
Jason Terrance Phillips (born May 27, 1975), known professionally as Jadakiss, is an American rapper from Yonkers, New York.
When Jadakiss hit the rap scene with his deafening group, the LOX, all hell broke loose. Why?, you may ask. Primarily because there had never been a hip-hip group in history who revolutionized the sound of hip-hop music as fast as they did. They're the only group who knew how to precisely give you lyrical food for your mind while simultaneously making thongs shake and drop (check out the meteoric rise of their platinum "Money, Power & Respect" for evidence).
They redrew the rap map and became an influential force in the musical genre.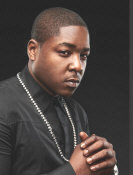 Hire Jadakiss for your festival or concert plans!
The infamous Jason "Jadakiss" Phillips has built a career on the backs of wannabe wise guys unaware of his lyrical dexterity. He has been rhyming since early childhood. Word on his witty rhyme prowess began spreading as a potential-laden twelve-year-old rhyme animal clawing at opponents on the tuff turfs of Yonkers, New York. Its not that his opponents were lyrically weak in any shape, form or fashion – as they would come to battle equipped with some 16-bar ammo. It's just that the born to kill Jadakiss would extinguish whatever little fumes they would create with fire lines that averaged 40-bars in length – all from the top of his head. "If anybody was winning a battle, it was me," says Jada confidently in reference to his early street, lyrical brawls. "I had millions of rhymes that just tore people's head off."
Aside from the streets, Kiss says he perfected his wit and his rhyming skills during middle school cafeteria sessions. "I'd make up little bits and started entertaining during lunch time. I was just messing around, but the people began telling me that I had talent." A few years later, Jadakiss was afforded the opportunity to get into a recording studio. From that point on he parlayed his talent into a remarkable career.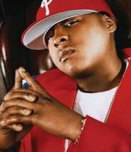 Hire Jadakiss for your special event!
His reputation, like an uncontrollable epidemic, began spreading all over his hometown. World of his battle proficiency and lyrical genius reached the presently wicked Earl "DMX" Simmons, who, at the time, was already tagged with Yonkers legend status. Given Jadakiss' incredible potential, X brought him and Sheek (Styles would later join the LOX) to Darrin "Dee" and Joaquin "Waah" Dean of Ruff Ryders, who in turn took the two down to Florida's Jack the Rapper conference. "We wasn't signed to them or nothing," Kiss recalls of the golden opportunity. "They just knew that we was from the same hood as X and they was feeling us. They gave us a chance and we killed it down there."
Ruff Ryders immediately became Kiss' extended family. Kiss and the Ruff Ryders family would retreat to their Yonkers Power House Studios and literally eat, sleep and work together. His squad's hard work, which included a host of classic freestyles housed on DJ Clue tapes, would result in a deal with Bad Boy Entertainment.
Their first release, "Money, Power & Respect" sold 1 million units. The album introduced the crew to the masses. It gave a glimpse of the extravaganza that was yet to come. The album also provided a podium for hip-hop's community to experience the artists individually. Jada's catchy, clever solo cut "All for the Love," which also highlighted the beginning of Swizz Beatz' phenomenal career, initiated calls for Kiss' solo album – the people wanted more of his musical blowtorch.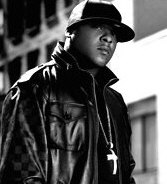 - Hire Jadakiss -
Jadakiss' resume kept on growing as he continued to work with highly acclaimed megastars, and everyone was watching closely. Along with the penning of Sean "Puffy" Combs' chart-topping "Benjamins" verse he delivered sure-fire bars on classic posse cuts, such as Notorious B.I.G's "Last Days," Jay-Z's "Reservoir Dogs" and Noreaga's "Banned From TV". But after his solo gem on Ruff Ryders Vol.1 "Kiss of Death," those solo requests turned into loud demands. The calls, he says, haven't added any pressure.
"I feel that I'm one of the best, definitely," asserts Kiss. "That's how you're supposed to think. They're a lot of dudes that are nice and there's people that I looked up to before I even came into the game, but that's how I feel about myself. I got to make a strong impact in the game."
The celebrated, late Notorious B.I.G. also admired Kiss' wordplay. "He pulled me aside and told me that he wanted to work with me. He wanted me to write some songs for Cease's album. After he passed, things got discombobulated."
In order to make that strong impact he talks about, this MC expanded his arsenal. He collaborated with other super artists for added dimension (Sunshine Anderson's "Heard It All Before" remix, the DJ Clue mega hit "Back to Life 2001" featuring Mary J. Blige and Mya's scorching hit "Best of Me"). His other incredible hits also include "Got It All" (featuring Eve) and the charged-up "Fiesta" remix (featuring R. Kelly).
In 2017, Jadakiss teamed up with Fabolous for the collaborative album, Friday on Elm Street. Inspired by horror icons Freddy and Jason, the set peaked in the Top Ten and featured guests like Future, Swizz Beatz, and French Montana.
His ability to mix gangsterism and braggadocio is first-rate. Jadakiss' menacing voice and thunderous production create a masterful musical atmosphere that thrills and intimidates – a superb blend of hard-core sounds and sensibilities.
His discography includes six studio albums, one collaborative album, six mixtapes and 12 singles.
Hit songs include --
Why?
We Gonna Make It
U Make Me Wanna
Time's Up!
Knock Yourself Out
They Ain't Ready
Put Ya Hands Up
By My Side
Can't Stop Me
Who's Real
Hire Jadakiss for your party or event!
Jadakiss may be available for your next special event!
Book Jadakiss, now!
For other great suggestions for booking music acts, look here.
Listen to music:
YouTube Music | Spotify

Genre: Rap
Styles:
.Hardcore Rap. / HardcoreRap
.East Coast Rap. / EastCoastRap


Years active:
x90s, x00s, x10s, x20s
1992-present

Born: ..in New York / born nNewYork
Born: ..in New York City / born NewYorkNY
Born: ..in Brooklyn / born BrooklynNY
Born: May 27, 1975

Raised: ..in New York
Raised: ..in Yonkers / YonkersNY

Based: ..in US
Based: ..in New York / based nNewYork