How To Book JAMES BLUNT For Your Event!
James Blunt may be available for your next special event!



How to Hire JAMES BLUNT For Your Event!
James Hillier Blount, better known as James Blunt, is an English singer, songwriter and musician.
A former reconnaissance officer in the Life Guards regiment of the British Army, James Blunt served under NATO during the 1999 Kosovo War. After leaving the military, he rose to fame in 2004 with the release of his debut album, Back to Bedlam, achieving worldwide fame with the singles "You're Beautiful" and "Goodbye My Lover".

Blunt's first album has sold more than 11 million copies worldwide, topping the UK Albums Chart and peaking at number two in the US. "You're Beautiful" was number one in the UK, the US and a dozen other countries. Back to Bedlam was the best-selling album of the 2000s in the UK, and is one of the best-selling albums in UK chart history.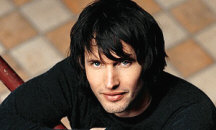 Hire James Blunt for your festival or concert plans!
By 2013, James Blunt had sold more than 20 million albums worldwide. He has received several awards, including two Brit Awards—winning Best British Male in 2006—two MTV Video Music Awards, and two Ivor Novello Awards, as well as receiving five Grammy Award nominations and an Honorary Doctorate for Music in 2016 from the University of Bristol.
The family of James Blunt had served in one kind of army or another since 995A.D. A long line of warriors. Savages really. Not a musical bone in any one of their bodies. The only music he heard growing up was "Happy Birthday" and "Silent Night."
His father considered all music, even classical, to be unnecessary noise. Although James was not one to rock the family boat, he didn't really think he was going to join the army – it sort of crept up on him. Plus, his family didn't have a boat. Aged fourteen he just held the teenage conviction that he would have an interesting life – maybe that's why he picked the guitar. Then again, maybe if he hadn't, he would have tripped over it.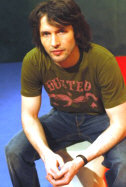 Hire James Blunt.
James Blunt went to University and studied Aerospace Manufacturing Engineering and Sociology, spending most lectures asleep on the floor at the back. In much the same way, he ended up in the army. In essence, one day he was sleeping off a hangover at the back of a sociology lecture hall and the next thing he knew he was in Kosovo with a gun and a guitar strapped to the side of a tank, wondering who he could possibly sleep with to get out of this war. To break up the super attenuated monotony, James would sometimes stroll through Serb villages wearing an East German cap singing, "All we are saying is give peace a chance." "We were peace-keepers at that point," he explained, shrugging helplessly.

So how did the music get into him, you might ask? Well, if you were sent to boarding school aged seven, studied Engineering by mistake ("I thought we were going to fly planes, but we just pulled metals apart – the brochure was very misleading."), joined the army by default, guarded The Queen, buried The Queen Mother and pranced around London like a tit for Japanese tourists to photograph, what you're going to want to do very much after that, besides getting stoned and laid, is put your gun down, pick up a guitar and make an album in America with singer/songwriter/producer Linda Perry (Christina Aguilera, Pink!).
So, James Blunt came to Los Angeles in September 2003 to record with Tom Rothrock, et al. At night he'd go to bars, bringing with him his valuable British accent (in the U.K., too posh for some people – in LA, the best thing she'd heard all night) and the fact that like 50 Cent he'd been shot at numerous times, but unlike the Cent, had dodged the bullets. One song, "Goodbye My Lover", was recorded in his landladies' bathroom ("She was a frequenter of mental hospitals and in general, a freak – but pleasant") where, naturally, she kept a piano.

Blunt primarily resides on the Spanish island of Ibiza. He also owns a chalet in the Swiss village of Verbier, where he has a ski lift named after him.
Hit songs include --
Bonfire Heart
You're Beautiful
Wisemen
1973
High
Goodbye My Lover
Same Mistake
I Really Want You
Carry You Home
No Bravery
Stay The Night
So Far Gone
I'll Be Your Man
Heart to Heart
Postcards
When I Find Love Again
Love Me Better
The Truth
Hire James Blunt for your party or event!
James Blunt may be available for your next special event!
Book James Blunt, now!
For other great suggestions for booking music acts, look here.

Genre: Rock 1
Genre: Rock 3
Styles:
.Adult Alternative Pop/Rock. / AdultAlternativePopRock
.Alternative/Indie Rock. / AlternativeIndieRock
.Contemporary Singer/Songwriter. / ContemporarySingerSongwriter
.Pop/Rock. / PopRock
.Soft Rock. / SoftRock
.Folk-Rock. / FolkRock


Years active:
x00s, x10s, x20s
2003-present

Born: ..in England
Born: ..in Wiltshire
Born: ..in Tidworth
Born: Feb 22, 1974

Based: ..in Ibiza