Richard De La Font Agency, Inc.
Legendary 5-Star Service and Reputation
Providing Excellence in Entertainment Since 1970

Booking Jay-Z - book rap music artists
Book Jay-Z, Shawn Carter
East Coast Rap, Gangsta Rap

Booking Information
About This Company
Rap Music Roster | Music Menu
Fast Index | Home | Search
Printable Page
---
Visit new page >>>
JAY-Z
How To Book JAY-Z For Your Event!
Jay-Z may be available for your next special event!



How to Hire JAY-Z For Your Event!
Popular requests:
BOOKING FEE (booking price, booking cost)
.
Grammy Award winning Jay-Z, is an American rapper, record producer, entrepreneur, and founder of Manhattan-based conglomerate talent and entertainment agency Roc Nation. Often regarded as the greatest rapper of all time, he was the CEO of Def Jam Recordings and has been central to the creative and commercial success of artists including Kanye West, Rihanna, and J. Cole.
One of the world's best-selling music artists, with over 140 million records sold, Jay-Z has won 24 Grammy Awards, the joint-most Grammy awards of any rapper along with Kanye West. Jay-Z also holds the record for the most number-one albums by a solo artist on the Billboard 200. The recipient of the NAACP's President's Award, a Primetime Emmy Award, and a Sports Emmy Award, he has also received a nomination for a Tony Award. Ranked by Billboard and Rolling Stone as one of the 100 Greatest Artists of All Time, Jay-Z was the first rapper honored in the Songwriters Hall of Fame, and the first solo living rapper inducted in the Rock and Roll Hall of Fame.
Hire Jay-Z for your festival or concert plans.
With the release of his stellar 1996 Gold debut "Reasonable Doubt," Jay-Z was soon to become a household name driven by the smash singles "Can't Knock The Hustle," "Feelin' It" and the Gold single "Ain't No N*gga" (featuring Foxy Brown). Although "Reasonable Doubt" has been heralded as a certified classic by fans and critics alike, the humble Brooklyn MC is very quick to place his successful debut in its proper perspective. "I view the first album as like an introduction," he explains. "Not to take away from it in any way, but it wasn't too detailed. Whereas, with 'In My Lifetime Vol. 1,' I really took it there."
The hot leadoff single "Sunshine" pairs Jay-Z, a.k.a. Jhigga, with his longtime Hip-Hop female counterpart Foxy Brown, as well as an unlikely appearance by R&B superstar Babyface. Jay-Z, along with the industry's hottest figures, such as Puff Daddy (now P. Diddy) and Lil' Kim ("I Know What Girls Like"), Too $hort ("Real N*****"), Blackstreet featuring Teddy Riley ("The City Is Mine"), Trackmasterz ("Face Off"), DJ Premier ("Million & One Questions" and "Rhyme No Mo") and a host of others, combined their talents to do their thing and enhance Jay-Z's second coming.
In 2003, Jay-Z announced work on his eighth studio album The Black Album at the opening of the 40/40 Club. He worked with several producers including and Kanye West, Timbaland and Eminem. Notable songs on the album included "What More Can I Say", "Dirt Off Your Shoulder", "Change Clothes", and "99 Problems". The Black Album has sold more than 3 million copies in the U.S. Jay-Z collaborated with R. Kelly and released a collaborative studio album, The Best of Both Worlds.
On January 23, 2010, Jay-Z released a track, "Stranded (Haiti Mon Amour)", with Rihanna, and U2's Bono and The Edge, as well as performing it at the Hope For Haiti Now telethon.
Hire Jay-Z for your very special event or occasion.
In June 2010, Eminem and Jay-Z announced they would perform together in a pair of concerts in Detroit and New York. The event was dubbed The Home & Home Tour. The first two concerts rapidly sold out, prompting the scheduling of an additional show at each venue.

In December 2013, it was announced that Jay-Z had received nine nominations at the 2014 Grammy Awards, more than any other artist. Jay-Z appeared on his wife Beyoncé's self-titled fifth studio album, Beyoncé, with a feature on the song "Drunk in Love". They performed this song together at the 56th Annual Grammy Awards opening. The song and its accompanying album would later win three Grammy Awards including Best R&B Performance at the 2015 ceremony. That same year Time named him one of the 100 most influential people in the world.

In 2022, his first feature was a collaboration with fellow rapper Pusha T, "Neck & Wrist" featuring Pharrell Williams from Pusha T's album, It's Almost Dry. His feature was succeeded by a four-minute guest appearance on DJ Khaled's album title track, "God Did". He also was awarded the Primetime Emmy Award for Outstanding Variety Special (Live), as a producer for the Super Bowl LVI halftime show.
His discography includes thirteen solo studio albums, four collaboration albums, one live album, one compilation album, one soundtrack album, two extended plays, one hundred and fifteen singles (including forty-five as a featured artist), nine promotional singles and eighty-two music videos.
Hit songs include --
'03 Bonnie & Clyde
Ain't No *****
Big Pimpin'
Excuse Me Miss
I Just Wanna Love U (Give It 2 Me)
Jigga My N****
Can I Get A...
Dirt Off Your Shoulder
Hard Knock Life
Show Me What You Got
Can't Knock The Hustle
Change Clothes
Girls, Girls, Girls
Izzo (H.O.V.A.)
Who You Wit II
Hovi Baby
Jigga
Roc Boys (And The Answer Is)...
99 Problems
Change The Game
03 Bonnie & Clyde
Dirt Off Your Shoulder
Show Me What You Got
I Know
Swagga Like Us
Run This Town
Empire State of Mind
On to the Next One
Young Forever
Excuse Me Miss
Change Clothes
N**** in Paris
Clique
Holy Grail
Part II (On the Run)
Apeshit


Hire Jay-Z for your party or event!
Jay-Z may be available for your next special event!
Book Jay-Z, now!
For other great suggestions for booking music acts, look here.

Genre: Rap
Styles:
.East Coast Rap. / EastCoastRap
.Gangsta Rap. / GangstaRap


Years active:
x90s, x00s, x10s, x20s
1986-present

Born: ..in New York / born nNewYork
Born: ..in New York City / born NewYorkNY
Born: ..in Brooklyn / born BrooklynNY
Born: Dec 4, 1969

Based: ..in US
Based: ..in California / based nCalifornia
Based: ..in Los Angeles / based LosAngelesCA
---
Concert Schedule – by Live Nation
Concert Schedule – by Ticketmaster

---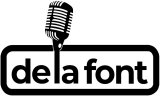 Booking Information
Music Menu
Fast Index | Home | Search
Frequently Asked Questions About How To Hire JAY-Z for a private party or special event.
HOW TO BOOK JAY-Z?
(i.e., how to hire JAY-Z for an event)
You are currently on the official site of De La Font Agency. For more than 50 years, we have successfully helped official talent buyers around the world secure quality talent.
We welcome the opportunity to be of service to you. Let's do this the right way! Let's save you time and frustration!
Simply click on the "Let's Get Started!" link found on this page. Then, send us your request for booking information.
Include information about your plans for your event and how taking steps to hire JAY-Z (or someone similar) might be of special interest.
If you decide you want to look at other names, simply include your talent-fee budget range and indicate that you want to see who else you might be able to afford with such a budget. We can send you a list of names that are affordable and in the style of music you prefer. We hope to save you time and frustration!
HOW MUCH DOES IT COST TO BOOK/HIRE JAY-Z?
(i.e., what is the booking fee to hire JAY-Z for an event?)
(i.e., what is JAY-Z booking fee to perform at an event?)
Official booking fees for JAY-Z, or any other celebrity, are determined based on a number of factors and may change at anytime without prior notice.

Factors influencing pricing vary and may include date, location, type of event, whether a private party or a public concert, the artist's calendar, whether the artist is on tour or not, how well tickets are selling at the artist's concerts, the current demand for the artist's music, market activity, etc.

As you might expect, the more in-demand the artist is, the more buyers are prepared to pay. Of course, this causes the artist's price to increase as the artist becomes more popular or decrease when becoming less popular.

Exclusive agents with exclusive representation frequently quote a range instead of a specific price, since changes can occur at anytime. Generally, the artist's manager has a role in the decision to accept any particular offer from a talent buyer.

To learn the most current artist's pricing, or the estimated artist's fee for your particular event, simply click on the "Let's Get Started!" link found on this page. Then, send us your request for booking information.
IS JAY-Z AVAILABLE TO WORK MY EVENT?
(i.e., what is JAY-Z's availability?)
To learn the artist's current availability for your special event, simply click on the "Let's Get Started!" link found on this page. Then, send us your request for booking information.

Once we have your event/party information, we will be better able to assist you with putting your entertainment talent booking plans in place as your entertainment consultant. Let's get this done right! We look forward to working with you!

This is the month of September update of this page. Jay-Z booking agent available. Jay-Z cost, Jay-Z booking fee and Jay-Z booking price are available.
---