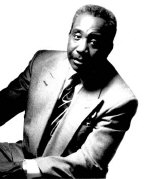 An award-winning performer, producer and composer, and one of the architects of Rhythm and Blues, Jerry "The Iceman" Butler, has enjoyed a four-decade career that began when he and Curtis Mayfield formed a rhythm and blues group, The Impressions, in Chicago in 1958. The same year, the 18-year old Butler wrote a song titled "For Your Precious Love," which launched Butler and The Impressions. "For Your Precious Love" became a "landmark recording," according to Rolling Stone, and the single, on VeeJay Records, became the first for The Impressions to "go gold."
Jerry Butler, named "The Iceman" in 1959 by Philadelphia radio personality Georgia Woods for his "cool as ice" delivery and debonair, effortless style (the name has become so synonymous with Butler that he registered it) has had numerous million sellers ("platinum") during his career: "For Your Precious Love" with The Impressions (Veejay, 1958), "He Will Break Your Heart (Veejay,1960), "Moon River" (VeeJay,1961), "Never Gonna Give You Up," (Mercury, 1967); "Hey Western Union Man" (Mercury, 1968), "Brand New Me," (Mercury, 1969), "Only The Strong Survive" (Mercury, 1969), "Ain't Understanding Mellow" (Mercury, 1973).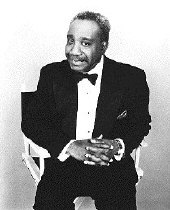 Butler's CD, "Simply Beautiful," was released on Valley Vue Records (Palm Springs, California). The collection of nine new tracks of "quiet storm" material fits perfectly into Valley Vue's Urban/Jazz lineup, according to Michael Dion, vice-president and general manager, who is quoted as saying how pleased they are to have a product by Butler, a major power in building the music industry.
In addition to his recording credits, Jerry Butler has hosted and appeared on a number of television variety specials, including programs for PBS and the BBC: "Martin the Emancipator," a tribute to Dr. Martin Luther King, "For Your Precious Love," a Mother's Day Special, "The Tonight Show with Johnny Carson," "The Ed Sullivan Show," "Soul Train," "CBS Sunday Morning," "The Today Show," "Late Night with David Letterman," and "The 1994 Grammy Awards."
Nominated for three "Grammys" for singing and composing, Jerry Butler is the recipient of numerous awards, including several from ASCAP (American Society of Composers, Authors and Publishers) for his songwriting and publishing work, two Billboard magazine awards as a writer and artist, A CLIO Award for writing and producing a commercial for Johnson Products Company; two Humanitarian Awards and several BMI (Broadcast Music Inc.) awards as a writer and publisher.
Jerry Butler was inducted into the Rock & Roll Hall of Fame in 1991 and into the Rhythm & Blues Foundation in 1994, where he currently serves on the Board of Directors (the only politician to enjoy these honors), and served as co-host of the Rhythm & Blues Foundation's 1995 Awards Ceremony.
It is on the fifth floor of downtown Chicago's Cook County Building, down the hall from Mayor Daley, where "The Iceman" is most officious, donning a dark suit and tie Mondays through Fridays in place of his ubiquitous "performance" dinner jacket and bow-tie. Butler, in his official capacity as a Cook County Commissioner (there are 17 Commissioners for Cook County, which consists of 5.2 million people in Chicago and its suburbs, the second largest county in the United States), is responsible, along with the other Commissioners, for making any laws, establishing any rules, and setting policy for its operation as long as they are consistent with state and federal law.
It is the duty of the Commissioner's office to construct and approve the County's annual budget. Butler's smooth, mellifluous baritone is instantly recognizable as he arranges a finance meeting or deals with problems related to County government. Says Butler, "I was first elected to public office in 1985; I entered politics because I was very much influenced by the Civil Rights Movement."
The Iceman is far from meltdown. He still performs most weekends of the year at supper clubs, concerts and music festivals around the country.