How To Book JETHRO TULL For Your Event!
Jethro Tull may be available for your next special event!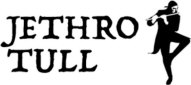 Hits include: "Love Story",
"Living in the Past", "Sweet Dream",
"Bourée", "The Witch's Promise",
"Locomotive Breath", "Thick as a Brick",
"A Passion Play", "Bungle in the Jungle",
"Fallen on Hard Times", "Lap of Luxury",
"Steel Monkey", "Jump Start",
"Part of the Machine", "Kissing Willie",
"This Is Not Love", "Rocks on the Road".
How to Hire JETHRO TULL For Your Event!
Popular requests:
BOOKING FEE (booking price, booking cost)
.
Jethro Tull are a British rock band formed in Blackpool, England, in 1967. Initially playing blues-rock and jazz fusion, the band soon incorporated elements of English folk, hard rock, and classical music, forging a signature progressive rock sound.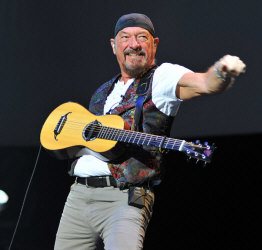 Book Jethro Tull for your festival or concert plans!
The group's bandleader, founder, primary composer, and only constant member is Ian Anderson, a multi-instrumentalist who mainly plays flute and acoustic guitar, and is also the lead vocalist. The group has featured a revolving door of musicians throughout the decades, including significant contributors such as electric guitarist Martin Barre (the longest serving member besides Anderson), keyboardists John Evan, Dee Palmer, Peter-John Vettese, and Andrew Giddings, drummers Clive Bunker, Barrie "Barriemore" Barlow, and Doane Perry, and bassists Glenn Cornick, Jeffrey Hammond, John Glascock, Dave Pegg, and Jonathan Noyce.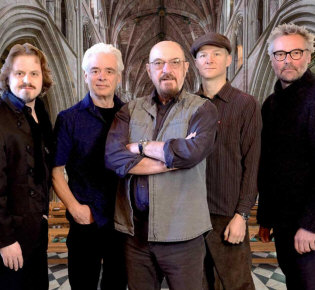 Book Jethro Tull for your company's special event!

In February 1975, Jethro Tull sold out five nights at the 20,000-seat Los Angeles Forum, prompting Melody Maker to run the headline "Jethro – Now The World's Biggest Band?"

Jethro Tull's influence on musicians includes Iron Maiden's Steve Harris and Bruce Dickinson, W.A.S.P.'s Blackie Lawless, Pearl Jam's Eddie Vedder, Dream Theater's John Myung, Blind Guardian's Marcus Siepen, Joe Bonamassa, the Decemberists' Jenny Conlee, and folk doom metal band Blood Ceremony. Nick Cave is a fan of Jethro Tull, having named one of his sons Jethro in honour of the group.
Hire Jethro Tull for your party or event!
Jethro Tull may be available for your next special event!
Book Jethro Tull, now!
For other great suggestions for booking music acts, look here.

For more suggestions, proceed to the next page.
Click here --
Metal Music Roster
Or, click on one of the below links --
Music Menu
Fast Index
Entertainers Directory
Home