How To Book JHEN… AIKO For Your Event!
Jhenť Aiko
(juh-NAY ahh-ee-ko)

may be available for your next special event!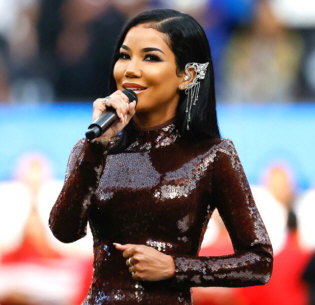 Hits include: "The Worst",
"To Love & Die", "Spotless Mind",
"Eternal Sunshine", "Maniac",
"Bed Peace", "The Pressure",
"While We're Young", "Sativa",
"Never Call Me", "Born Tired",
"None of Your Concern",
"Pussy Fairy (OTW)", "B.S.",
"Happiness Over Everything (H.O.E.)",
"Triggered (Freestyle)".
How to Hire JHEN… AIKO For Your Event!
Jhenť Aiko Efuru Chilombo is an American singer who embarked on her music career contributing vocals and appearing in several music videos for R&B group B2K. At the time, she was known as B2K member Lil' Fizz's "cousin", though she is not actually related to him. It was used as a marketing tool, suggested by Sony and Epic Records to promote Aiko through the group and cultivate her own following.
Hire Jhenť Aiko
In 2003, Aiko was set to release her debut album, My Name Is Jhenť, through her labels Sony, The Ultimate Group and Epic; however, the album was never released, with Aiko eventually asking to be released from the label in order to continue her education.

Aiko cites American rapper Tupac as a major influence, saying he is "a big inspiration for me just to stick to who I am and to actually stand for something through music" and "an icon for speaking your mind and being you, even if it's controversial."
Jhenť Aiko also cites R&B singers Aaliyah and Ciara as well as rappers Eminem and Kendrick Lamar as influences. Aiko also calls recording artist Kid Cudi, a major influence, stating Cudi is "pretty much one of the only people that I listen to consistently. No matter what he puts out, I'm one of those fans. He can do no wrong in my eyes."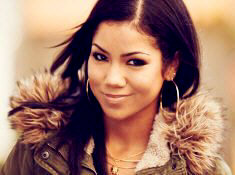 Hire Jhenť Aiko
Aiko also credits Brandy as a major influence, saying, "I always say the person who taught me how to sing indirectly because I listened to her all the time was Brandy. I fell in love with her voice when I was six years old. I always loved Brandy."
Aiko also listens to Beyoncť to learn from her vocal technique and is also influenced by India.Arie and Amel Larrieux. Aiko is influenced by John Mayer saying "He's probably one of my number one musical influences because of his writing ability and his voice.
Jhenť Aiko has stated growing up in a musical family influenced her, noting her siblings' bands as an influence. She also cited R&B band TLC as an influence when growing up. During the 1990s, she began listening to Alanis Morissette, Fiona Apple, and Lil' Kim, stating her influences were a mixture.
Hire Jhenť Aiko for your party or event!
Jhenť Aiko may be available for your next special event!
Book Jhenť Aiko, now!
For other great suggestions for booking music acts,
look here.

For more suggestions, proceed to the next page.
Click here --
R&B Music Roster
Or, click on one of the below links --
Music Menu
Fast Index
Entertainers Directory
Home