Richard De La Font Agency, Inc.
Legendary 5-Star Service and Reputation
Providing Excellence in Entertainment Since 1970

Booking Jimmy Cliff - book reggae music artists
Book Jimmy Cliff, James Chambers
Roots Reggae, Reggae-Pop, Rocksteady,
Contemporary Reggae

Booking Information
About This Company
Reggae Music Roster | Music Menu
Fast Index | Home | Search
Printable Page
---
How To Book JIMMY CLIFF For Your Event!
Jimmy Cliff may be available for your next special event!



Hits include: "Hakuna Matata",
"I Can See Clearly Now",
"The Harder They Come", "Peace",
"Breakout", "Reggae Night",
"Wonderful World, Wonderful People",
"Come Into My Life", "Vietnam",
"The Bigger They Come The Harder They Fall",
"We Are All One", "Special",
"Many Rivers To Cross", "Hotshot",
"Oneness", "Wild World",
"Sufferin' In the Land",
"Wild World", "Goodbye Yesterday",
"Treat the Youths Right",
"Sunshine in the Music",
"(Your Love Keeps Lifting Me) Higher and Higher",
"Melody Tempo Harmony".
GRAMMY AWARD winning Jimmy Cliff... Reggae Ambassador – the last surviving icon of reggae music, has earned his Musical Innovator, Singer/Songwriter, Actor titles over an illustrious career in the 20th Century and into the 21st.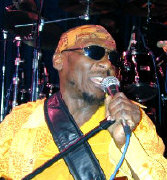 Born in St. James, Jamaica, the young man who wanted to simply express himself through music and acting has gone on to influence an eclectic mix of artists from Bruce Springsteen, Sting and Paul Simon, to the Clash and Sublime.
As a rambunctious teenager in Kingston, Jamaica, Cliff brazenly walked into the local ice cream parlor/record shop and sang an a cappella tune he had written called "Dearest Beverly." The aspiring record producer/owner of the shop, Leslie Kong was immediately impressed. He paid for the 14 year old Cliff to record it, along with his first hit, "Hurricane Hattie."
While at Federal Studios to record "Miss Jamaica" (a song written to capitalize on the excitement surrounding the newly-crowned beauty queen), Cliff met Robert Nesta Marley, whom Cliff helped to record his first tune, "Judge Blot." Over the course of the next few years these two current day icons helped to create modern reggae music. "Today's reggae music has gone through many formulations," Cliff muses. "Originally known as Ska, it has evolved to 'rock steady' to modern reggae, in its different forms."
After conquering his Jamaican homeland, Jimmy Cliff went on to conquer England, Africa, Europe and Brazil at the invitation of Island Records founder Chris Blackwell. That collaboration brought us Cliff's hits "Wonderful World Beautiful People," "Vietnam" and "Wild Wild World." He also wrote and produced hits "You Can Get It If You Really Want," for Desmond Dekker and "Let Your Yea Be Yea" for the Pioneers.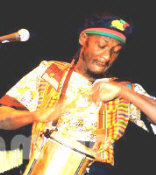 Cliff's introduction to U.S. listeners came as a result of his critically acclaimed role as a gun toting, drug-selling "rude boy" in the 1970s cult classic, "The Harder They Come."
His performance garnered him rave reviews and forever established his place at the forefront of the reggae movement. The film also introduced the world to the classic reggae anthems "You Can Get It If You Really Want" and "Many Rivers to Cross." Music would never be the same again. Jimmy Cliff extended his acting career by co-starring with Robin Williams and Peter O'Toole in "Club Paradise" and in "Marked For Death" with Steven Segal.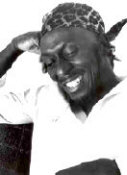 Known for his easy, pop-friendly reggae style as well as harder-edged tunes with social and political lyrics and earnest voice, Jimmy Cliff has put his signature sound on some familiar hits. Cliff's cover of Johnny Nash's "I Can See Clearly Now," which was featured in the movie "Cool Runnings," was a huge radio hit, and exposed him to a new and younger generation. Other musical projects included "The Lion King," where Cliff appeared alongside Elton John on the film's soundtrack.
His release, "Humanitarian," marked Cliff's first new project in the U.S. in 5 years, and in 3 years in Europe and South America. Leaning a little more toward pop without abandoning the style he has made famous, this CD featured new versions of The Beatles "Ob-La-Di, Ob-La-Da" and Carole King's "You've Got A Friend."
From decade to decade and more than 20 albums later, Jimmy Cliff is still drawing capacity crowds of all ages. In December, 1999 Cliff gave a heartfelt rendition of "No Woman No Cry" with Erykah Badu at the Bob Marley All Star Tribute. The tribute, which was telecast on the TNT Cable Network, featured contemporary artists like Ziggy Marley, Lauryn Hill, Sarah McLachlan and Queen Latifah.
The 21st Century will find Cliff once again extensively touring the United States, South America, Puerto Rico, Mexico, Africa and Tahiti. "I want to stimulate and motivate people to appreciate life – it's my calling." Cliff reflects. "My way of serving is through music, so that's what I have to do."
Serve on and you will be served, Mr. Musical Innovator!
Jimmy Cliff may be available for your next special event!
Watch videos.
YouTube

Genre: Reggae
Styles:
.Reggae-Pop. / ReggaePop
.Roots Reggae. / RootsReggae
.Rocksteady. / xRocksteady
.Contemporary Reggae. / ContemporaryReggae

Years active:
x60s, x70s, x80s, x90s, x00s, x10s, x20s
1962-present

Born: ..in Jamaica
Born: ..in St. James
Born: Apr 1, 1948

Based: ..in Jamaica
---
Concert Schedule – by Live Nation
Concert Schedule – by Ticketmaster

---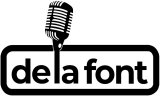 Booking Information
Music Menu
Fast Index | Home | Search
Frequently Asked Questions About How To Hire JIMMY CLIFF for a private party or special event.
HOW TO BOOK JIMMY CLIFF?
(i.e., how to hire JIMMY CLIFF for an event)
You are currently on the official site of De La Font Agency. For more than 50 years, we have successfully helped official talent buyers around the world secure quality talent.
We welcome the opportunity to be of service to you. Let's do this the right way! Let's save you time and frustration!
Simply click on the "Let's Get Started!" link found on this page. Then, send us your request for booking information.
Include information about your plans for your event and how taking steps to hire JIMMY CLIFF (or someone similar) might be of special interest.
If you decide you want to look at other names, simply include your talent-fee budget range and indicate that you want to see who else you might be able to afford with such a budget. We can send you a list of names that are affordable and in the style of music you prefer. We hope to save you time and frustration!
HOW MUCH DOES IT COST TO BOOK/HIRE JIMMY CLIFF?
(i.e., what is the booking fee to hire JIMMY CLIFF for an event?)
(i.e., what is JIMMY CLIFF booking fee to perform at an event?)
Official booking fees for JIMMY CLIFF, or any other celebrity, are determined based on a number of factors and may change at anytime without prior notice.

Factors influencing pricing vary and may include date, location, type of event, whether a private party or a public concert, the artist's calendar, whether the artist is on tour or not, how well tickets are selling at the artist's concerts, the current demand for the artist's music, market activity, etc.

As you might expect, the more in-demand the artist is, the more buyers are prepared to pay. Of course, this causes the artist's price to increase as the artist becomes more popular or decrease when becoming less popular.

Exclusive agents with exclusive representation frequently quote a range instead of a specific price, since changes can occur at anytime. Generally, the artist's manager has a role in the decision to accept any particular offer from a talent buyer.

To learn the most current artist's pricing, or the estimated artist's fee for your particular event, simply click on the "Let's Get Started!" link found on this page. Then, send us your request for booking information.
IS JIMMY CLIFF AVAILABLE TO WORK MY EVENT?
(i.e., what is JIMMY CLIFF's availability?)
To learn the artist's current availability for your special event, simply click on the "Let's Get Started!" link found on this page. Then, send us your request for booking information.

Once we have your event/party information, we will be better able to assist you with putting your entertainment talent booking plans in place as your entertainment consultant. Let's get this done right! We look forward to working with you!

This is the month of September update of this page. Artist booking agent available. Artist cost, artist booking fee and artist booking price are available.
---