Winner:
Vintage Guitar magazine's
Readers' Choice Awards
2014 Artist of The Year.
Hits include: "Black Lung Heartache",
"Blue And Evil", "Dust Bowl", "This Train",
"I Can't Let Go", "Further On Up The Road",
"Quarryman's Lament", "Sloe Gin",
"Prisoner", "Steal Your Heart Away",
"A Place In My Heart", "Midnight Blues",
"The River", "The Ballad Of John Henry",
"Too Much Ain't Enough Love", "Slow Train",
"I Got All You Need", "New Coat Of Paint",
"Different Shades Of Blue", "Oh Beautiful",
"I Gave Up Everything For You, 'Cept The Blues",
"Never Give All Your Heart",
"Get Back My Tomorrow", "Drive",
"Heartache Follows Wherever I Go",
"All Night Boogie (All Night Long)",
"Distant Lonesome Train",
"Livin' Easy", "How Deep This River Runs",
"Let The Good Times Roll",
"I'll Play The Blues For You", "Going Down",
"Oh, Pretty Woman", "The Thrill Is Gone",
"Angel Of Mercy", "Born Under A Bad Sign",
"Mountain Climbing", "The Valley Runs Low",
"You Shook Me", "Three Times A Fool",
"So, What Would I Do".
How to Hire JOE BONAMASSA For Your Event!
Popular requests:
BOOKING FEE (booking price, booking cost)
.
Joseph Leonard Bonamassa (born May 8, 1977), known professionally as Joe Bonamassa, is an American blues rock guitarist, singer and songwriter. He started his career at age twelve, when he opened for B.B. King. Since 2000, Bonamassa has released fifteen solo albums through his independent record label J&R Adventures, of which eleven have reached No. 1 on the Billboard Blues chart.

Joe Bonamassa has played alongside many notable blues and rock artists and has earned three Grammy Awards nominations.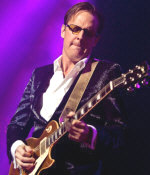 Hire Joe Bonamassa for your festival or concert plans!

Bonamassa's debut studio album, A New Day Yesterday, was released in 2000. It features original tunes and covers of artists such as: Rory Gallagher, Jethro Tull and Warren Haynes.

In 2009, Joe Bonamassa fulfilled one of his childhood dreams by playing at the Royal Albert Hall in London, where Eric Clapton played a duet with him. Bonamassa's live album, Beacon Theatre: Live from New York, was released in 2012. The show featured one of Bonamassa's musical heroes, Paul Rodgers (of Bad Company and formerly of the band Free), as a guest.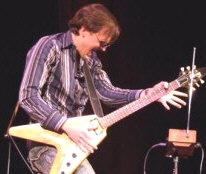 Hire Joe Bonamassa for your company's special event!

In June 2020, Dion released Blues with Friends via Keeping the Blues Alive Records (KTBA), a new record label created by Joe Bonamassa and Roy Weisman for Dion and other blues musicians to showcase their talents. The album features Van Morrison, Jeff Beck, Paul Simon, Bruce Springsteen, and others (including liner notes by Bob Dylan). The album reached No. 1 on the Billboard Blues Albums chart (9 weeks at No. 1 and 59 weeks total), and No. 4 on iTunes. It also charted in United Kingdom, Germany, France, Italy, Canada and Australia.
Hire Joe Bonamassa for your party or event!
Joe Bonamassa may be available for your next special event!
Book Joe Bonamassa, now!
For other great suggestions for booking music acts, look here.